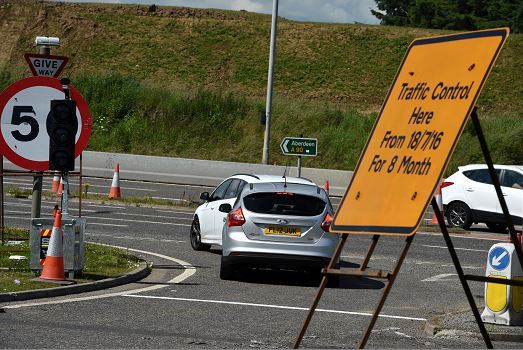 The Scottish Government has played down suggestions daily traffic restrictions on the north-east busiest road could come into force earlier in the mornings.
Balmedie residents have voiced frustration that temporary traffic lights at the village's Old Road Junction on to the A90 Aberdeen-Fraserburgh route are being switched on too late.
Many locals have been leaving their homes at the crack of dawn to try to avoid the worst of the rush-hour traffic – only to have difficulties getting on to the dual carriageway.
Balmedie's Eigie Road junction, to the south of the village, was closed by Transport Scotland in the summer as a grade-separated junction is being built at the site.
The work is part of the Balmedie-Tipperty section of the Aberdeen Western Peripheral Route (AWPR) project.
The traffic lights – in place since July – are turned on at the spot from 7am-9.30am and 3.30pm-7pm.
A 50mph restriction is also in place on the A90 from Ellon to the Murcar roundabout, alongside average-speed cameras between Blackdog and Balmedie to crack down on speeders.
Last night, Mid-Formartine SNP councillor Allan Hendry said discussions had taken place which could lead to the traffic lights going live at 6.30am to allay the concerns of Balmedie commuters.
He added: "The traffic management team is carrying out a survey to find out whether or not it is feasible to start the traffic lights at 6.30am, not 7am.
"There has been a lot of complaints from people in Balmedie leaving for work early to miss heavy traffic who then can't get out of the junction.
"Traffic is nose to tail at 50mph, you can't get out. They were hoping to do a traffic survey this week but because schools are on holiday you'll get false readings."
A Transport Scotland spokeswoman said all its traffic management was facilitated through a review panel.
She added: "Two traffic counts have been carried out over the past month as part of monitoring for Balmedie junction, neither of which indicated a significant build-up of traffic prior to the signals being activated at 7am.
"There are, therefore, no plans to increase the signal operation timing at this junction at the present time.
"Traffic management at Balmedie junction, including signal operation timing, will continue to be monitored, and adapted where applicable, to reduce inconvenience to road users and to ensure the safety of workers and road users alike."
The traffic lights could remain at the junction until early next year.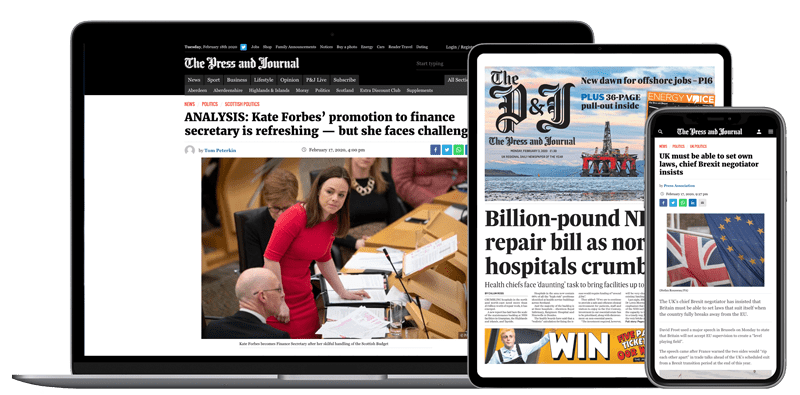 Help support quality local journalism … become a digital subscriber to The Press and Journal
For as little as £5.99 a month you can access all of our content, including Premium articles.
Subscribe