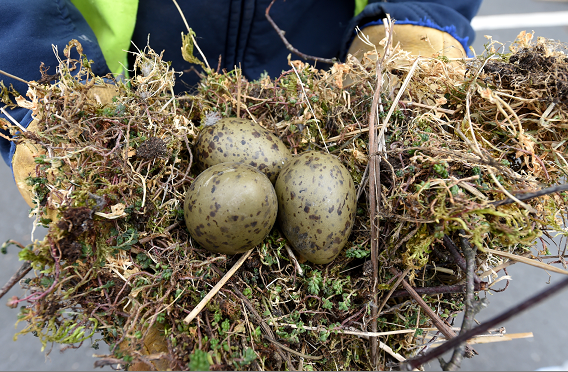 A project to combat a gull infestation in Huntly has sparked a war of words.
Residents in Huntly have complained for a number of years about the mess and annoyance caused by the birds in the town.
The Huntly and District Development Trust (HDDT) is leading the pest control project which involves removing nests and destroying any eggs found.
Pest controllers have just undertaken the first of four two day visits to the town this year.
The project will continue for the next five to seven years at a cost of around £6,500 a year.
This initiative has the support of many local businesses, who along with Aberdeenshire Council, have contributed cash to pay for the work.
However the project has been criticised by the North East Wildlife & Animal Rescue Centre (NEW ARC) and RSPB Scotland.
Donald Boyd, HDDT's manager, believes the support shown by local firms demonstrates the strength of public feeling in Huntly.
He said: "It has got to the stage where it is a real nuisance to folk and it is having a real impact on their lives with sleeping issues and with the mess being left by gulls.
"People have also been effectively attacked by these gulls.
"There is a really strong public feeling about this in the town.
"It is really good to see that the town is pulling together on this issue.
"If we don't do something then it is going to get worse."
However Keith Marley, who runs the NEW ARC near Auchnagatt, said: "There are various means that could be used to dissuade birds from nesting on rooftops.
"There are humane methods of pest control.
"There is no need to destroy the eggs and nests."
An RSPB Scotland spokesman added: "The killing of gulls should only be done as a last resort when there is a significant threat to public and health and public safety.
"We understand that roof nesting gulls can cause problems and be a nuisance to people, but we question the appropriateness of the method of control because they are a declining species."
Responding to the criticism Mr Boyd from HDDT said: "This something that needs to be dealt with because it has become such a big problem.
"We have nothing against gulls but we are responding to what has become a real nuisance in the town."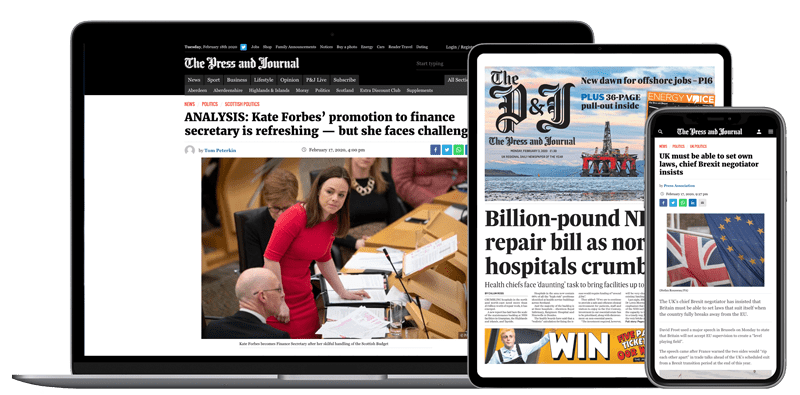 Help support quality local journalism … become a digital subscriber to The Press and Journal
For as little as £5.99 a month you can access all of our content, including Premium articles.
Subscribe