An Aberdeenshire pair, dubbed The Complainers, are planning to pedal 500 miles to fundraising success – with a little help from The Proclaimers.
Diane Wood and Heather Morrison, from Oldmeldrum, are new to long-distance cycling but that won't stop them from embarking on the NC500.
The route will provide breath-taking scenery for the potentially breath-less cyclists to enjoy as they pass some of Scotland's most famous landmarks, such as Dunrobin Castle.
The pair's husbands took on the challenge last year and named their team the 'Marginal Pains.'
After Mrs Wood and Mrs Morrison decided they would ride 500 miles, but not 500 more, they decided to christen their team 'The Complainers.'
The duo even contacted The Proclaimer's management and asked if it would be okay to use the tongue in cheek team name.
Not only did Charlie and Craig give their blessing, their management also sent across a surprise e-mail attachment.
The beloved musical siblings had filmed and sent a supportive video, wishing the cyclists "the best of luck" for their challenge.
The friends will begin that tomorrow having already cycled over 1,000 miles in training.
Mrs Wood said: "We are feeling excited and scared at the same time. I think we just want to get going with the challenge now. We have had tremendous support and encouragement from our family and friends and our teenage children will be our support team."
The duo met on Christmas Eve in 1998.
Both Mrs Wood and Mrs Morrison were being examined in the scanning department of a maternity ward when they first met. They met once more when they found themselves in the same antenatal class. Then in 1999 their children were born just a day apart.
Nearly twenty years later, the pair are still fantastic friends.
Mrs Morrison works as a senior tax manager with service company KPMG and Mrs Wood is manager of SPE Aberdeen Section.
When they're not cycling, the friends enjoy going for long walks, soaking in the bath and stocking up on protein and cake in preparation for their challenging cycle.
They will be raising money for local charity Friends of Anchor. The Anchor unit in Aberdeen Royal Infirmary offers dedicated wards and clinics for patients suffering from cancer or blood disease.
Mrs Wood said: "We are doing this for Friends of Anchor as two of my close friends have been diagnosed and use their facilities and unit. They can't speak more highly of the place.
"To everyone who donates, thank you so much for your support. Every penny will be used to help people using the unit which is brilliant."
To donate go to www.justgiving.com/fundraising/diane-wood11.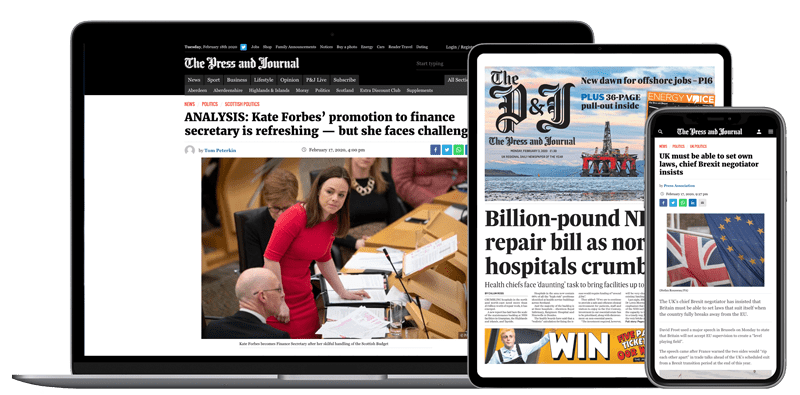 Help support quality local journalism … become a digital subscriber to The Press and Journal
For as little as £5.99 a month you can access all of our content, including Premium articles.
Subscribe