A renowned royal landmark once feared to have disappeared forever officially reopened to the public yesterday with a triumphant ceremony.
Ballater's Old Royal Station was historically used by Royals travelling by train to nearby Balmoral Castle, before it was closed by the Beeching cuts in 1966.
It remained popular with visitors to Royal Deeside until a devastating blow in May 2015 when the station was all but destroyed by fire.
Out of the ashes of that disaster there soon came plans to rebuild the attraction, with Aberdeenshire Council leading a project to see the station fully restored.
And yesterday the fruit of their labours became clear to all as it was reopened to the public by Aberdeenshire provost Bill Howatson.
He was only too happy to cut the ribbon, having paid tribute to the people of Ballater whom he said had faced a tough few years with first the station fire and then the damage caused by Storm Frank.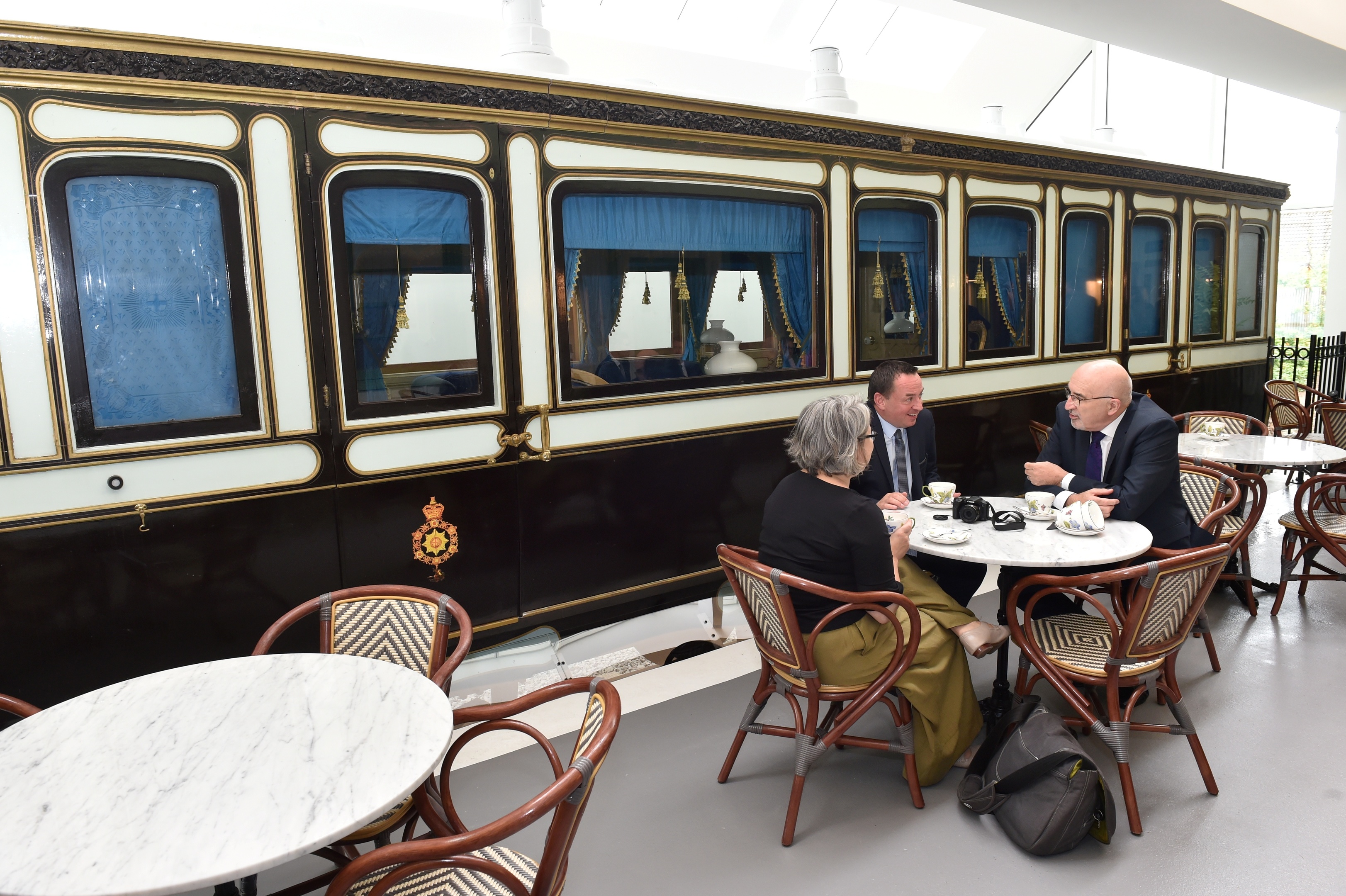 The rebuilt station building houses a VisitScotland information centre, a restaurant and tearoom run by The Prince's Foundation and a public library, as well as the Royal waiting room and carriage.
One of those working behind the desk at the information centre yesterday was Pat Crawford, who was called out to the fire on that fateful night three years ago.
At the age of 12, she worked as a paper girl at John Menzies on the station's platform and later spent 20 years working for the council in what is now the waiting room.
She said: "I go back a long way with this building, but after the fire it was just a ruin, I thought 'that's it'.
"It's brilliant for Ballater and great to see it rebuilt."
Robert Lovie of The Prince's Foundation said: "It's just incredible to see it all open again, giving the people of Royal Deeside back what has been such a special part of their lives up here."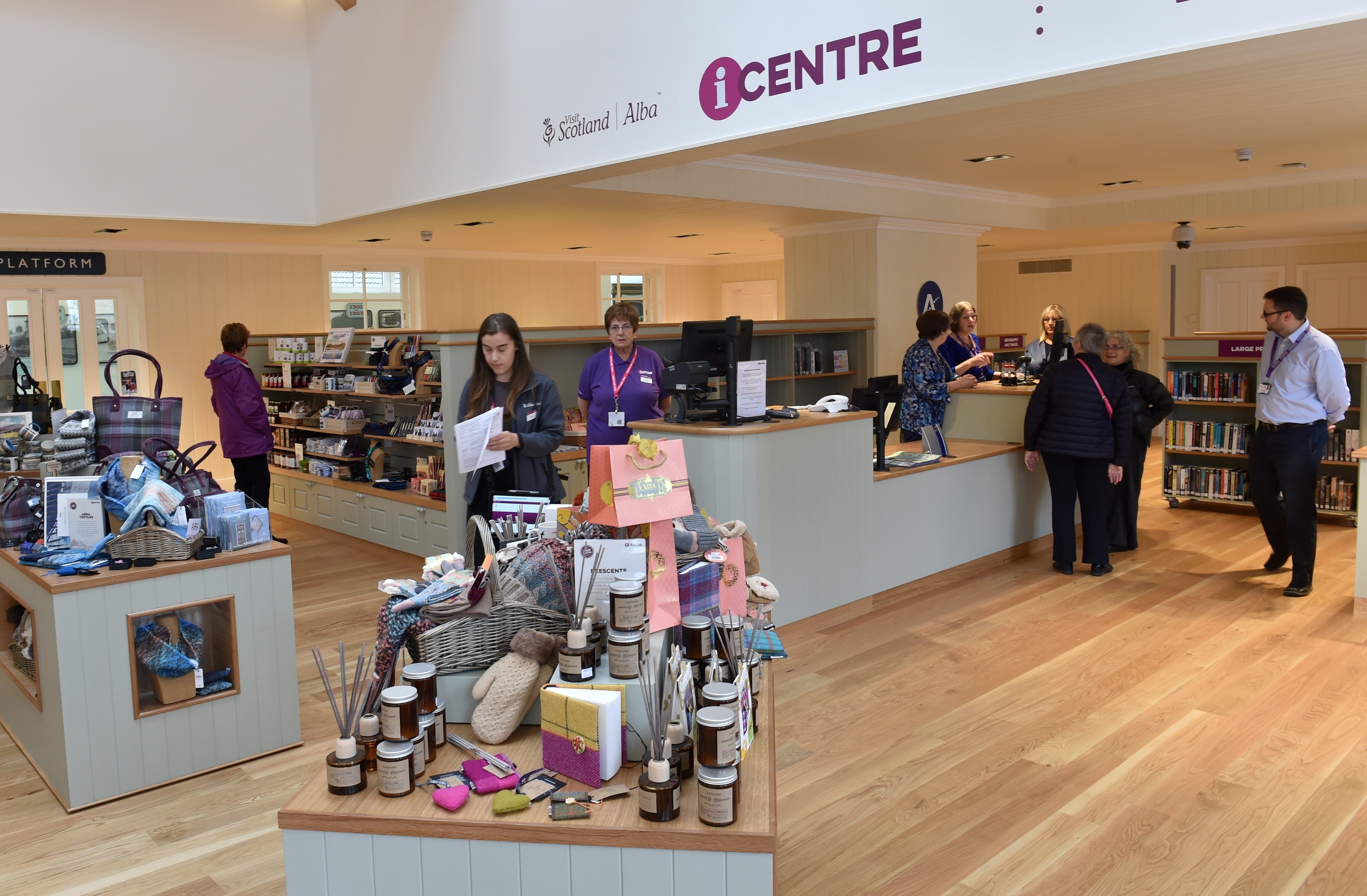 Local councillor Geva Blackett added: "It's amazing. For the whole community and all the way along Deeside what we have here is stunningly beautiful.
"It is really positive for the future of this area. What a place for visitors to come to."
Tourists Nigel and Susan Andrews from Surrey were among the first through the doors of the newly-opened building.
"This is stunning," said Nigel.
"We have nothing like this at home, it's just a marvellous addition to what is already such a beautiful part of the country."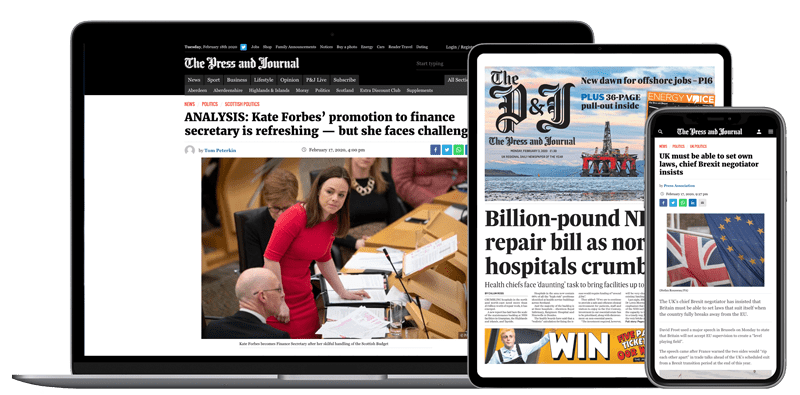 Help support quality local journalism … become a digital subscriber to The Press and Journal
For as little as £5.99 a month you can access all of our content, including Premium articles.
Subscribe