Drivers urged to be careful as they get accustomed to new AWPR stretch
Drivers are being urged to take extra care this morning as they head along the new, final stretch of the Aberdeen bypass.
The long-awaited four-and-a-half mile stretch crossing over the Don will open this morning, completing the £745million project.
It links southern Craibstone to Stonehaven and Charleston with the Parkhill to Blackdog section in the north.
Throughout the night, workers were busy removing signs and updating road markings to ensure the road was ready for this morning's rush-hour.
However, drivers heading along the stretch for the first time are being urged to take care.
Transport Scotland's Douglas Laird, who is project manager for the AWPR project, said: "This new section of road between Craibstone and Parkhill will bring a range of benefits to road users, including reduced congestion, improved journey time reliability and enhanced safety.
"However, we would like to remind road users to drive with caution for their own safety and to consider the safety of other road users as there are a number of changes to road layout to become accustomed to.
"There may be a degree of uncertainty amongst some drivers and all drivers should be prepared to react appropriately to ensure journeys can be completed safely."
Chief Inspector Stewart Mackie, added: "As with previous sections, I would urge motorists to take time to familiarize themselves with the layout.
"The final section is elevated and provides good views across the airport and north of the city.
"I would urge motorist to remain focused on the road ahead and not be distracted."
Mobile speed cameras will be out on the road regularly.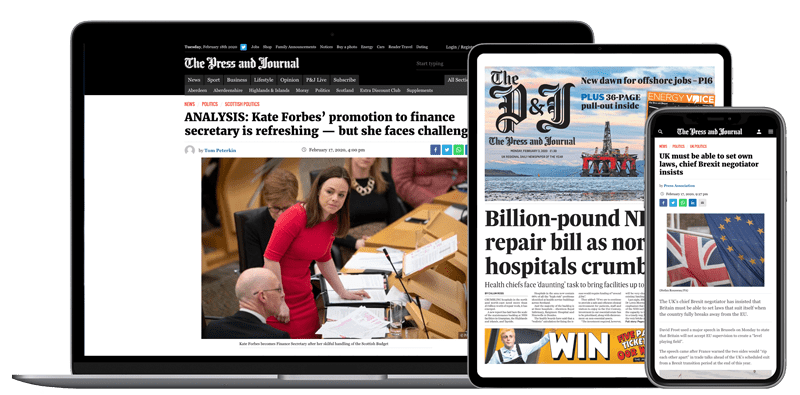 Help support quality local journalism … become a digital subscriber to The Press and Journal
For as little as £5.99 a month you can access all of our content, including Premium articles.
Subscribe