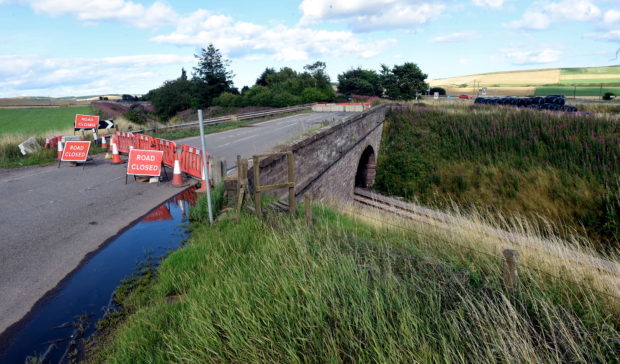 Worried residents face being cut off following the closure of two roads into a north-east village.
Late last year the Abbeyton Bridge near Fordoun was demolished and the Fordoun Bridge closed for repairs.
And residents say the one remaining road in and out of the village is struggling under the impact of increased traffic and showing signs of wear and tear.
Residents of Fordoun and Auchenblae fear becoming cut off entirely from the A90 Aberdeen to Dundee road should anything happen to the road.
They are also frustrated over extended journey times, with drivers already forced to take a four-mile detour to get in and out of the village.
Fordoun resident Dave Bowman said: "The major concern here is that if something happens to the one remaining road out of here then we are cut off completely.
"Because of the increased traffic on that one road, it's already suffering from wear and tear and there are a number of large potholes on it which are not being fixed in a timely manner.
"Also, should an emergency occur there's the additional time it would take emergency services to reach Fordoun which, in turn, could result in loss of life.
"I've only lived here five years but in that time there have been a number of fires in the village."
He added: "The council have quoted 18 months to fix the bridge, which I find ridiculous for a bit of road subsidence.
"I can't speak for the whole village, but everyone I have spoken to is very dissatisfied about it."
The authority has been racked with such problems across the region, with many of its bridges dating back hundreds of years and not designed to cope with the increasing levels of modern traffic.
Figures from the RAC Foundation reveal that 65 of the 1,800 bridges on the council's roads are sub-standard – more than in any other Scottish region.
A spokesman for Aberdeenshire Council said: "Work is progressing on a plan to tackle a number of roads issues around the area.
"Rather than road subsidence, the road leading to the bridge was damaged by the removal of a retaining wall at an adjoining private property – this is one of the main issues which requires to be resolved.
"As always, we would encourage drivers to take caution and care when passing the areas surrounding any of our schools.
"I'd also point out that the official, signed diversion is on a higher standard of road than the single track shortcut referred to, and is more capable of dealing with higher volumes of traffic, albeit we are planning to tackle some of the damage caused to that smaller route."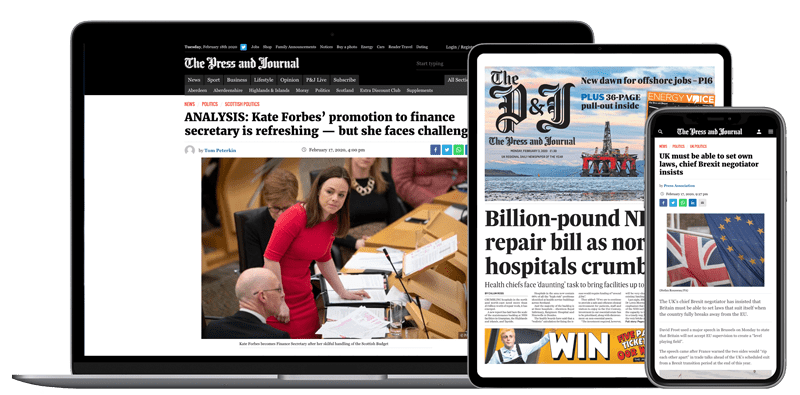 Help support quality local journalism … become a digital subscriber to The Press and Journal
For as little as £5.99 a month you can access all of our content, including Premium articles.
Subscribe