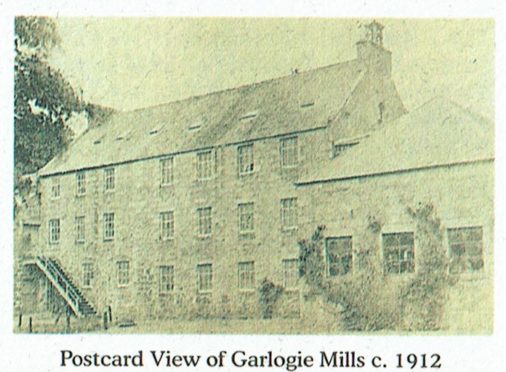 A former mill building in Aberdeenshire which contains a "Tutankhamun's tomb" of engineering history could be brought back to life if a community group's plans are allowed to proceed.
Retired mechanical engineer, Leofric Studd, from Aberdeen, in association with two colleagues, has revealed plans to take ownership of the remains of Garlogie Mill by forming a Scottish Charitable Incorporated Organisation (SCIO).
The former textiles mill contains a type of steam engine called a "beam engine", which originally powered the machinery at the Aberdeenshire site in the 1830s.
However, the device has been silent since 1904 when the plant ceased operation.
Mr Studd is now looking for people interested in the "nuts and bolts" of the machinery to help restore the Garlogie Beam Engine and Turbine House and its associated machinery, which have been closed to the public for almost 20 years.
He said: "The property is what's left of Garlogie Mill, which was declared a schedule A building quite a long time ago.
"Aberdeenshire Council stepped in and took over responsibility for the building and, in the early 1990s, it was turned into a museum – but it has not been open to the public since around 2000.
"It's currently only accessibly by appointment.
"I happened to come across the site online a few years ago and, as a chartered mechanical engineer myself, I found it absolutely fascinating.
"When I walked in there, I couldn't believe my eyes, it was like opening up Tutankhamun's tomb because it really is just looking straight into the past."
He added: "We're in the process of starting a charitable incorporated organisation to take responsibility for it and open it to the public once more.
"Right now, we're looking at gathering people who are interested the nuts and bolts of restoration to see if we can get them involved in helping to bring this site back to life."
Mr Studd, 62, said the property will be part of Aberdeenshire's Doors Open Day weekend next month, and visitors are invited to go and see the industrial heritage site for themselves on September 14 and 15.
Anyone wishing to find out more or help Mr Studd can email him at leofric.studd@gmail.com