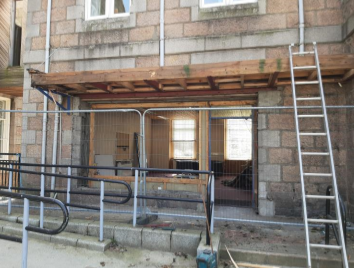 A historic Deeside building will be restored to its former glory after the council "devastated it" during a revamp decades ago.
The Victoria and Albert Halls were gifted to Ballater by Alexander Gordon, a local man who made his fortune in the brewing industry.
They were originally for public entertainment and education, and continue to be used in this way, with various community groups utilising the halls facilities, as well as the Cairngorm National Park Office located within them.
But 30 years ago Aberdeenshire Council altered the regular appearance of the halls' main facade, adding a a flat-roofed "porch" onto the face of the building.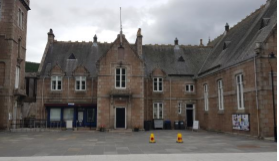 The Victoria and Albert Halls Trust previously got permission to remove the council's extension work, and hoped to restore the front of the building to its original glory.
However, during works it has been established that the damage to the original stone was "more extensive than thought".
Planning documents say that, once the porch was removed, it emerged that the council had "devastated" the original arrangement of windows.
The papers state: "Steel beams had been inserted into the granite wall, and the entire area below the two original windows had been removed.
"Retention of the two lintels above was a token gesture, as they were held up by those steel beams.
"Reinstatement of granite support walling was always going to be a challenging endeavour – as well as needing to match the pink granite.
"The trustees are asking that those efforts are restricted to new granite margin stones immediately below the lintels – to make good those areas on removal of the steel beam ends – and at the foot of the northern window edge, on removal of the present cill stones."
Renewed plans were then submitted to work around this issue with a new door, larger window frames and a new plaque to be implemented on the C-listed building.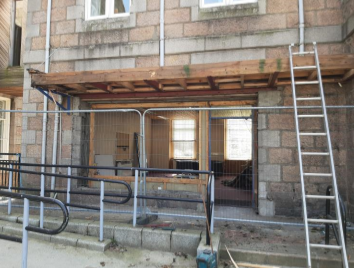 The trust, which hopes to create a community display room and heritage centre within the building to complement the recent refurbishment of the adjacent Ballater Station, also hopes to build a ramp to improve disabled access.
Plans have now been approved by Aberdeenshire Council, with officers deciding the proposal "would enhance the character of the listed building".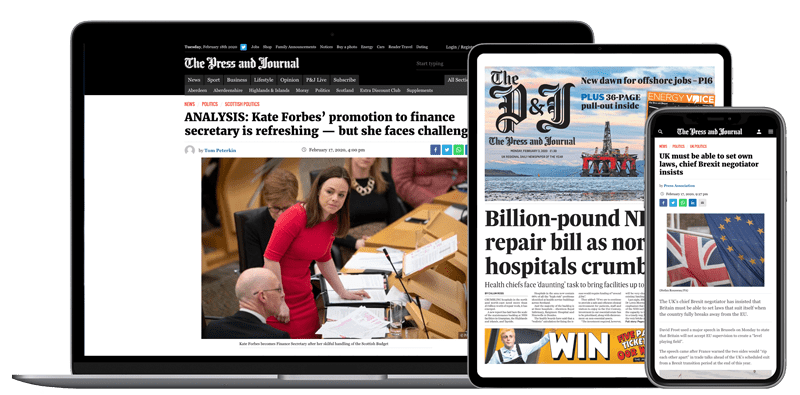 Help support quality local journalism … become a digital subscriber to The Press and Journal
For as little as £5.99 a month you can access all of our content, including Premium articles.
Subscribe