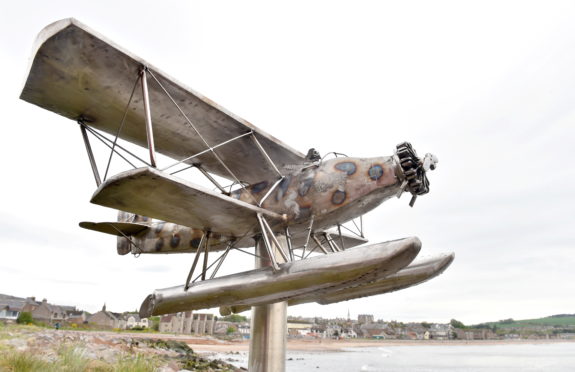 The artist dubbed 'Stonehaven's Banksy' has made an unexpected return.
Intricate steel sculptures have been appearing in the north-east town for 15 years.
Only those closest to the artist knew Jim Malcolm was responsible and they would occasionally leave scrap metal at his door for his creations; which include a Viking boat, fishing boats and a lighthouse.
Now, his latest sculpture has landed on Stonehaven's boardwalk and the model of a biplane, complete with a goggle-wearing pilot, has given locals a much-needed smile.
The sculpture commemorates an unexpected wartime landing in Stonehaven harbour by a Norwegian biplane – sixty years ago in May 1940.
A plaque sits neatly beneath the sculpture, with an image first printed by the Press and Journal, of the original byplane touching down.
Information from the P&J's archives states: "The Marinens Flyvebaatfabrikk M.F.11 was a three-seat, single-engine biplane used by the Royal Norwegian Navy Air Service for maritime reconnaissance in the decade before the Second World War.
"This particular aircraft was pictured at Stonehaven in May 1940 after landing with three Norwegian Airmen aboard who evaded Luftwaffe planes on the trip across the North Sea.
"Apparently the men were well entertained at the officers' mess at Dyce.
"The aircraft later returned to participate in fighting in Northern Norway before ending up in Finland."
The man responsible for the sculpture has, as many times before, dodged the spotlight and seemingly secretly put the plane into place overnight.
Nevertheless, his new work has brought joy to the coastal town of Stonehaven.
Phyllis Christie helps to run Stonehaven's Covid-19 resilience group and said the new sculpture was "absolutely brilliant".
Local councillor Dennis Robertson was surprised by the new model, adding: "For years these mysterious sculptures were popping up across Stonehaven.
"I wasn't aware of a new one. I presume it is by the same artist."
Last year, Stonehaven's Banksy was unveiled to be local man Jim Malcolm, a fisherman turned welder who was incredibly modest about his work and nonplussed by the clamour to identify him.
In what he said was his "first and last interview", for BBC Scotland's arts programme Loop, he said he was "nae an artist…just a guy that sticks metal together".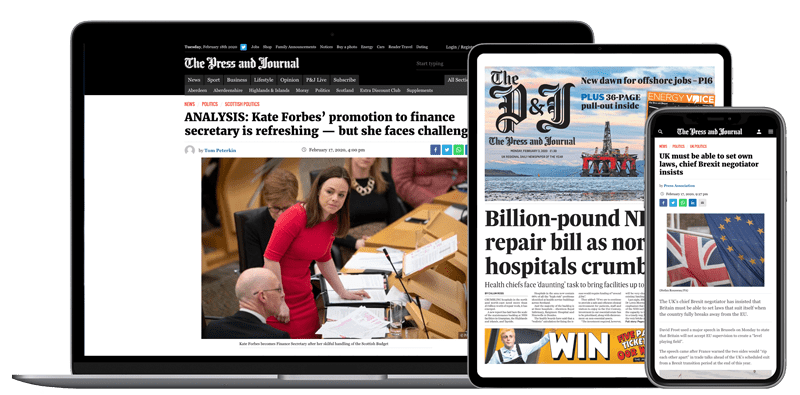 Help support quality local journalism … become a digital subscriber to The Press and Journal
For as little as £5.99 a month you can access all of our content, including Premium articles.
Subscribe