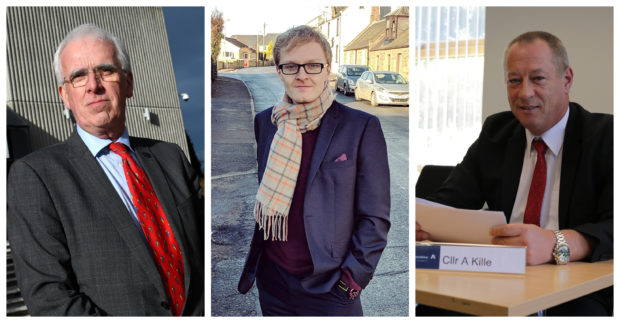 Plans to change Aberdeenshire Council's leader in November have been branded as a "perverse" game of "political musical chairs" during a pandemic.
In June, council leader Jim Gifford quit the authority's ruling Conservative group after nine years at the helm, following an annual general meeting of the group where Fraserburgh councillor Andy Kille was elected as new Tory leader.
Mr Kille began shadowing Mr Gifford, and it is planned that he will become council leader in November following a vote.
But now independent councillor Leigh Wilson, who himself quit the SNP earlier this year, has put forward a notice of motion asking members to agree that swapping leaders "in the midst of the crisis would be perverse and unhelpful".
Mr Wilson, a member of the Social Democratic group, argued Mr Gifford is an "experienced figure" and "invaluable at the present time".
His motion, which will be discussed at next month's full council meeting, also seeks to note the "massive social and economic consequences" of the pandemic, and "by far the worst financial outlook in the council's history".
Mr Wilson said: "The council has already suffered from the instability of having a split Conservative group with a lack of clarity over who really leads it, so rather than adding more layers of instability we should be looking for a safe pair of hands to guide us through this pandemic.
"Clearly the council are going to have to set another budget in the near future and, whatever political opinions some may have of the current leader of the council, Mr Gifford is an experienced figure who has spent years in local government, and that experience is invaluable at the present time.
"The people of Aberdeenshire, who are just digesting the new government guidance, need to have confidence that the council's full concentration is on dealing with the pandemic rather than playing political musical chairs."
Mr Wilson added: "The message from this motion is: park politics at the door and concentrate on the day job of running the council."
Current leader Mr Gifford said: "Councillor Wilson's intervention in this process is interesting and, if it is deemed competent by the provost – who has the final judgement on such things – I look forward to discussing it at the council meeting in November."
Mr Kille insisted the planned change of leadership will not be a distraction from the council's priorities.
He said: "As people will be aware from previous coverage, the Aberdeenshire Council administration group have agreed to propose a change of council leader in a measured and planned way. This includes a transition period of several months to ensure a seamless move from one to the other.
"A new council budget is currently being worked upon under the leadership of the existing council leader but with the input of the whole of the administration, including me.
"The administration is also honouring previous commitments to consult and work with opposition councillors."
Mr Kille added: "This planned and seamless transition will only become a distraction from the very real challenges the council face, if members try to make it so.
"My own view is that it does seem a little rich for Councillor Wilson to claim that others are playing political musical chairs and manoeuvring when he recently resigned from the SNP group, then established a new small group and is now attempting to introduce a notice of motion which is clearly a political manoeuvre."
SNP group leader Gwyneth Petrie, who previously raised concerns about the leadership changes, said she still felt it would be "unhelpful".
She added: "Leadership and stability are vital for those living throughout Aberdeenshire just now, and internal disputes within the administration group shouldn't detract from this.
"It is, however, a matter for the Conservatives who they want or don't want to lead them, and it is not affecting the work of our group as we focus on how best to assist our constituents through this difficult time."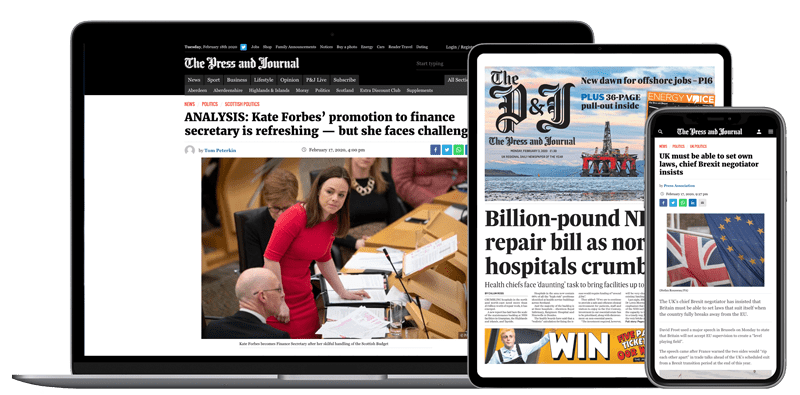 Help support quality local journalism … become a digital subscriber to The Press and Journal
For as little as £5.99 a month you can access all of our content, including Premium articles.
Subscribe