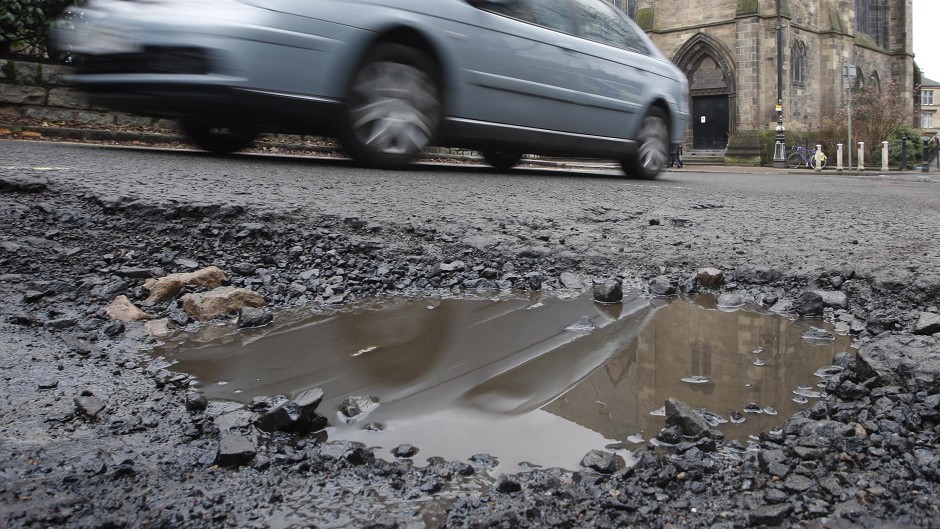 New figures have revealed that just 40% of people in Aberdeenshire are satisfied with the condition of local roads.
It comes as Aberdeenshire Council's infrastructure services committee prepares to review the results of the National Highways and Transport (NHT) survey on Thursday.
The questionnaire asked 352,000 people across all of Scotland's local authorities about their satisfaction, and the importance of, roads within their council area.
And the figures show that just 40.6% of people surveyed in Aberdeenshire are happy with the condition of local roads, with 49.5% of people content with local cycle routes.
The results also show that 51.1% of residents are satisfied with efforts to reduce traffic and 58.5% are happy with local bus services – a rise of 2.6% on 2013.
A total of 57.7% of locals are happy roads are getting safer, a 1.7% rise on 2013.
The council's director of infrastructure services, Stephen Archer, said: "The figures highlight the low levels of public satisfaction with road condition, and area upon which the public places a high level of importance – 96.4%.
"The public's satisfaction with road condition in Aberdeenshire in 2015 was 40.6%, just above the national average."
He added the figures show there are "some substantial gaps between perceived importance and satisfaction".