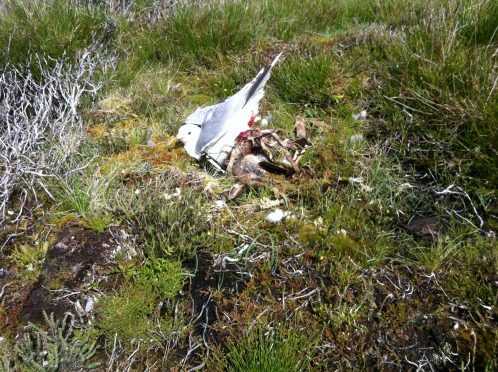 A common gull had to be put down after walkers spotted it struggling in an illegal trap on an Aberdeenshire hill.
RSPB Scotland has vented its anger after two walkers came across the bird ensnared in the spring trap on Geallaig Hill, near Ballater.
The animal was found "bleeding profusely" and its injuries were so extensive it had to be put down after its broken legs were released.
The gull was spotted on June 27 and police were made aware, though those responsible for the trap have yet to be identified.
The incident was quickly reported to the RSBP Scotland investigations team.
A dead rabbit was found near to the trap, and in the days that followed evidence of a further eight devices were found in the same area.
These had been attached to stakes and baited with dead rabbits, in a line stretching 656ft across the moorland, before being removed.
Nearby three dead common gull chicks, close to fledging age, were found.
Ian Thomson, RSPB Scotland's head of investigations said: "It is likely that these common gull chicks were dependent on the adult found in the trap, and that they had subsequently starved to death."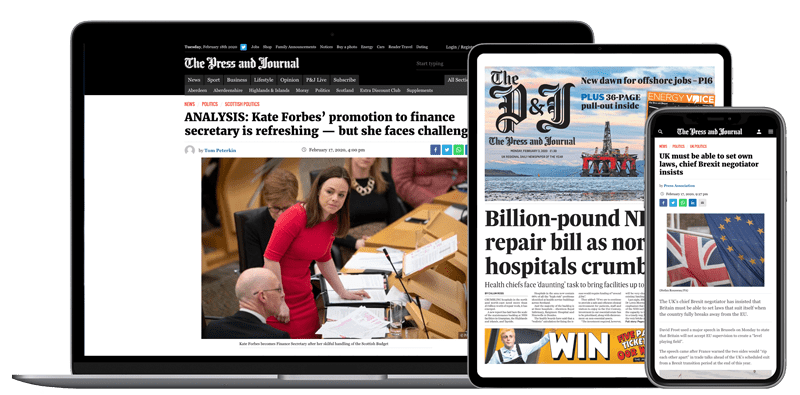 Help support quality local journalism … become a digital subscriber to The Press and Journal
For as little as £5.99 a month you can access all of our content, including Premium articles.
Subscribe