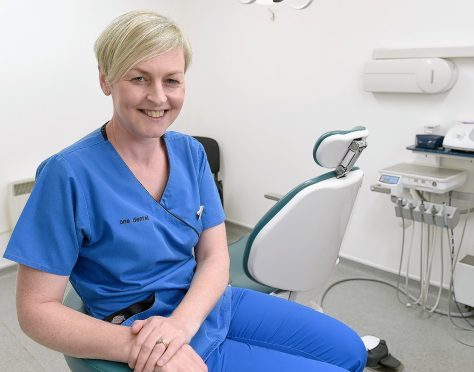 Iain Ramage
Staff at an Inverness dental surgery had a big smile after being among the early winners in the Press and Journal's Massive M&S Giveaway.
A sharp-eyed member of the team at 1 Dental Practice in the city's Montague Row was delighted to match the numbers to claim a £50 Marks and Spencer shopping voucher.
The competition is straightforward to enter. Readers simply have to match the three winning shopping items highlighted in the P&J with those listed from the previous day's edition and quote the unique number, listed at the foot of the shopping bag.
Dental nurse Iona Fraser revealed she had made the claim on behalf of the practice's senior partners – Millar Hunter and Graham Rutherford.
She said: "This is great news. I get the Press and Journal at home and at work, too.
"I thought that nobody else would think to check it over at work, so I did and they were lucky.
"I told Mr Rutherford we had won. He was reading the paper at the time."
Mrs Fraser, who has worked at the practice for the last 29 years, joked that the two bosses might consider sharing the proceeds.
She added: "Maybe they would be kind and give it to the staff for the tea fund – we'll just wait and see."
There is still plenty of time for you to win a £50 M&S prize. The £10,000 competition runs until a week tomorrow.