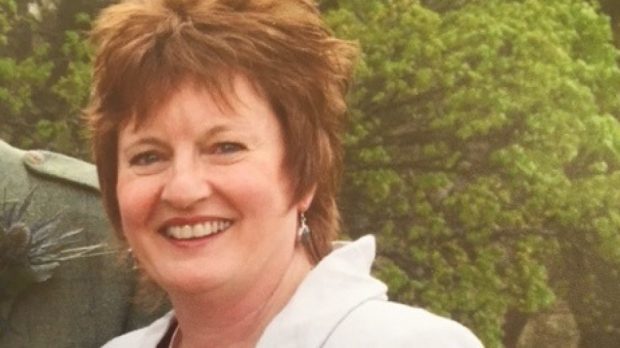 There was a blend of love, laughter and tears at Saturday's funeral for a highly respected former Highland nurse.
Mourners gathered on a packed Strathpeffer Pavilion to pay respects to Caroline Thomson who died in a car accident a fortnight ago at the age of 63.
There were moving tributes from relatives and former colleagues of the former NHS Highland chairwoman.
Family friend Fergus Ewart also sang the classic ballad "Ae Fond Kiss" at the ceremony and "The Parting Glass" at the graveside.
The humanist ceremony was composed by Laura Gillespie, who recounted Mrs Thomson's many important roles including those of a "wife and mother, dance partner, colleague, cook, fundraiser, confidante and friend to hundreds."
She said: "There is a part of Caroline left with everyone here today; a memory of a conversation, a shared experience, a campaign, a problem solved together, a party, a meal, a boat trip, a hug.
"Keep Caroline alive in your memories and she will continue to remain with you in the days, months and years ahead."
Music during the service ranged widely from Leonard Cohen and Kirsty MacColl to Erik Satie.
An extract of a favourite poem of hers, When Great Trees Fall by American civil rights campaigner Maya Angelou, was also read.
Mrs Thomson had trained as a nurse, initially working in London before moving to the Highlands in the 1970s.
She chaired the health board from 1997 to 2004 and was made an OBE in 2003 for her services to the NHS in Scotland.
She is survived by her husband Allan, two sons Alistair and Richard, and three grandchildren.