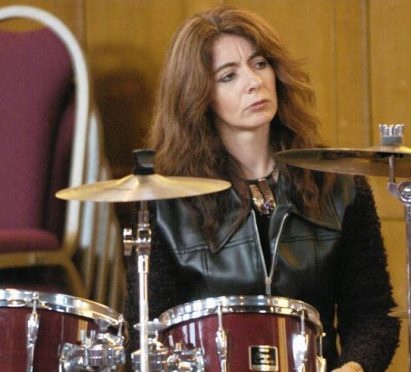 A Gaelic language campaigner and a world-famous north-east percussionist have been honoured for their outstanding contribution to Scotland's culture.
John Angus Mackay and Dame Evelyn Glennie were among four people announced as recipients of the 2016 Andrew Fletcher of Saltoun Award by the Saltire Society at Eden Court Theatre in Inverness on Saturday.
Mr Mackay, who is a former chief executive of Inverness-based Bord na Gaidhlig and former chairman of Western Isles NHS, received the award in recognition of his contribution to Scottish public life.
He said: "I would like to accept it not only on my own behalf, but in recognition of the advice, encouragement, support and friendship that I have had from many people along the way – not only in Scotland but internationally.
"Gaelic language and culture has contributed to Scottish life, and the wider world, for many years, and I have been privileged to have the opportunity to ensure the continuity of that contribution through engaging with communities and changing institutional perspectives and behaviours."
Methlick-born Dame Evelyn was recognised for her contribution to the arts and humanities.
The virtuoso percussionist, who has been profoundly deaf since the age of 12, has lobbied successfully over the years for more funding for music education for young people.
Last year, she featured in the top 10 of a shortlist of the most influential people with disabilities in the UK.
She also performed live at the opening ceremony of the London Olympics.
The musician described the award as a "huge surprise and honour".
She said: "I think, as with all awards or moments of recognition, it just allows me to pause, and reflect, to look back and to also think where am I now, and to also look forward.
"I feel very proud to have had my education in Aberdeenshire, where that seed of curiosity towards the arts, and in particular music in my case, was very, very strong indeed and that sense of journey and faith I suppose really gave me the impetus to pursue music as a profession."
The other award recipients were playwright and visual artist John Byrne, who was recognised for his contribution to the arts and humanities, and leading astronomer Dame Jocelyn Bell Burnell, who was honoured for her contribution to science.