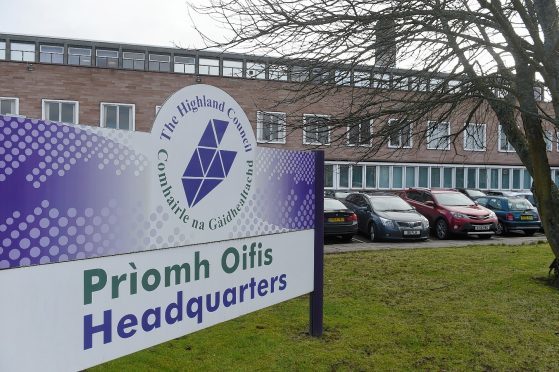 A council tax scam has surfaced involving conmen cold calling or emailing residents, claiming to offer a refund.
They ask tenants or residents to reveal their bank account details, credit or debit card numbers and even their three-number security code on the back of the card.
Highland Council warned yesterday that "this is a scam, which originated in Oldham, England".
Allan Gunn, the council's head of revenues and business support, said: "Any communication from our finance service about something like a refund would be in writing. We would never cold call asking for bank details.
"Anyone receiving such an unsolicited call is advised to end the call immediately.
"Under no circumstances give personal details to the caller. If anyone has a neighbour or relative who may be more susceptible to such activity, it would be helpful if this advice was passed on to them."
He advised anyone with any doubts about the authenticity of such calls to contact the council's freephone helpline on 0800 393811.
His urged anyone receiving an email offering a refund that requested bank account details to simply delete them and to hang up on such cold callers.
The council's trading standards department works closely with Citizens Advice Scotland. CAS offers a free and confidential consumer advice helpline on 03454 04 05 06.