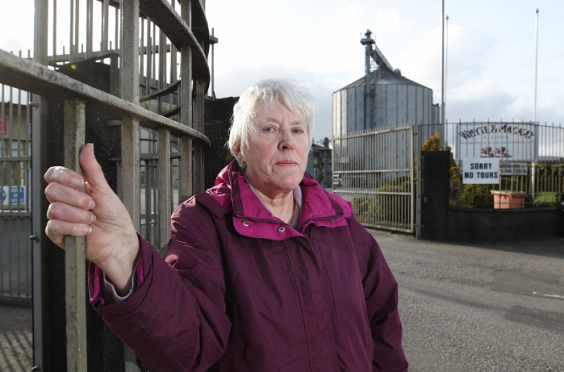 Residents of a Highland town have alleged that an "angel's share fungus" from a local distillery has damaged scores of homes and cars.
The "black mould" has been reported on property near the Whyte and Mackay whisky plant in Invergordon.
The claim surfaced yesterday during a debate among councillors who went on to approve the drinks giant's £15million plan for installing a giant bio gas system to generate electricity at the site.
A 220-signature petition was presented by locals attending the north area planning committee meeting in Inverness, but to no effect.
The campaigners did not object to the 66ft high anaerobic digester plant's twin tanks, but wanted them sited more sympathetically – away from homes.
In a submitted letter they also claimed that 90 of 94 comments registering support for the proposal were "of the same wording, only different signatures."
Whyte and Mackay refused to reconsider an alternative location, citing impracticality and an additional £2million cost.
A plea from residents for an annual "clean-up levy" as a planning condition was discounted by committee members.
Planning officer Dorothy Stott said the council chamber was "not the place" to consider "alleged historic issues" concerning the "blackening of homes" that residents had raised in their letter.
The issue in Invergordon follows concerns raised in communities near distilleries in other parts of the country.
A couple in Stirlingshire last month (MAR) won the right to sue distilling giant Diageo for £100,000 for allegedly damaging their home and car with alleged emissions from a nearby whisky warehouse.
They claim ethanol releases triggered the fungus baudoinia compniacensis. (CORRECT)
So-called "angel's share fungus" has been known about for centuries and it is not thought to be a risk to human health.
A spokesman for Diageo said it strongly disputed the claims and that the blackening of buildings existed across many structures in Scotland including where there are no whisky warehouses.
Invergordon Community Council chairwoman Valeria Campbell-Smith, who has lived in the town for 30 years, said: "A lot of houses in the area are continually covered in black mould. I'm not sure what anyone can do about it."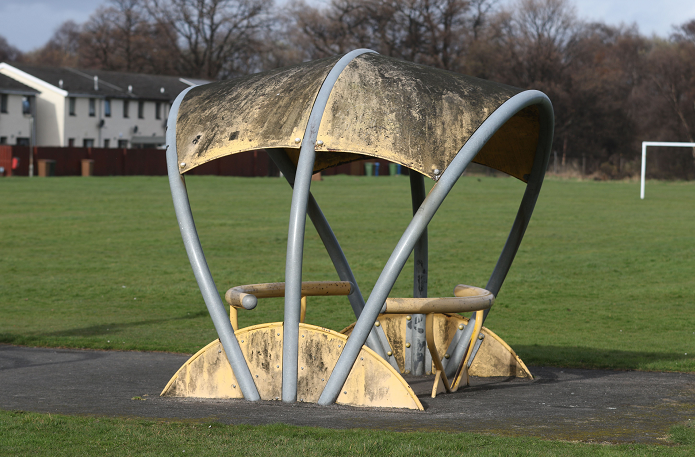 Several planning committee members considered the scale of the bio gas facility "colossal" or "huge", but the application was granted.
Speaking after the debate, disappointed Invergordon resident and petitioner Alan Ross simply said: "Game over."
A number of jobs will go as a result of the new bio gas facility but the company could not confirm the number.
It insists the project will safeguard the future of the majority of staff and will also inject millions of pounds into the local economy.
One condition that will apply to the planning consent is that a liaison group is formed involving the distiller and community representatives in the wake of complaints about the extent of public consultation.
Local councillor Maxine Smith said: "There is a background of mistrust between the distillery and its neighbours. However, this application had to be determined based on legal reasons."
Ian Mackie, the production director at Whyte and Mackay Invergordon, said: "We're delighted with today's decision which enables us to move on to the next phase of our plans for Invergordon grain distillery.
"These plans represent a significant investment which will allow us to continue employing approximately 100 people from the local community and contributing £6million to the local economy."
Julie Hesketh-Laird, acting chief executive of the Scotch Whisky Association, said independent research it had commissioned found "complex combinations of naturally occurring microflora within environmental blackening at locations across the UK".
She said: "It's not confined to areas where Scotch whisky production is located. For example, similar microflora are found in the south of England. No causal link has been identified between the industry and blackening."