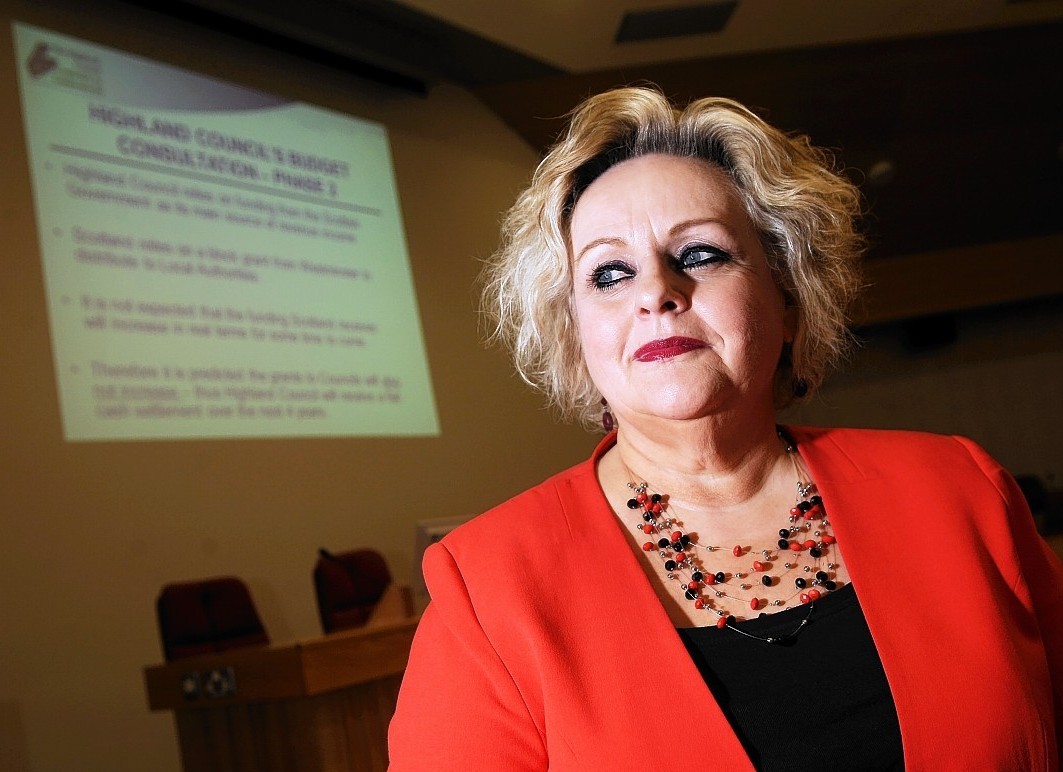 The Highlands have been put "at risk" by the exclusion of the SNP from the council's coalition, nationalists have claimed.
Group leader Maxine Smith warned yesterday that barring her party from the top table for the second consecutive council deprived the local authority of a hotline to Holyrood.
She was speaking after surviving an attempt by Conservative councillors to have their group leader usurp her as official opposition spokesman.
The 10-member Tory group failed to secure enough support for the proposition and councillor Smith was appointed to the role.
After the first full council meeting since the election, she said: "It's true to say that myself, as a group leader, has influence with Scottish Government.
"Leaders meet regularly with ministers. That would have been a way to get something on an agenda."
Councillor Smith dismissed critics' claims about a national SNP "centralisation agenda".
She cited education as an example of "the Scottish Government devolving money directly to schools".
Centralisation was one reason new council convener Bill Lobban gave for recently quitting the SNP. He now sits with the independents.
Looking ahead, council leader Margaret Davidson has "high hopes" of raising the profile of the Highlands over the next five years without the SNP as a ally.
"We need to be as economically sound as we can be because of Brexit," she said. "It's a rare opportunity and I'm honoured to have it."
Councillor Davidson echoed Mr Lobban's view that a nationalist "centralisation agenda" was unhealthy.
She said: "One of the first things we'll do is to say 'what can we do to preserve our Highland institutions and our Highland powerbases?'"
Lib Dem group leader Alasdair Christie, who runs the Inverness Citizens Advice Bureau, was elected deputy leader of the council and pledged to be a "champion" for the vulnerable and poor.
Callum Smith, leader of the new Tory group, pledged that he and his party colleagues were "here to do what's required for the people of the Highlands – and not to get emboiled in too much political argument."
The 28-strong independent group is backed by 10 Lib Dems and three Labour members in the new administration.
The opposition comprises 22 nationalists, 10 Tories and the local authority's first Green councillor, Pippa Hadley.