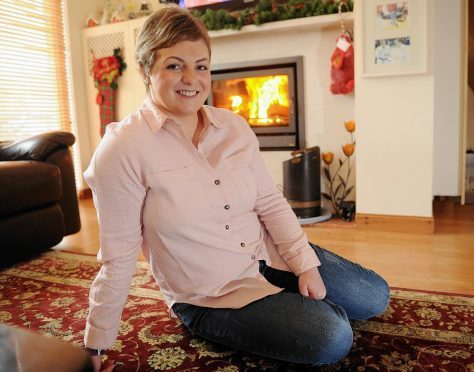 North judo star Stephanie Inglis has revealed that one of the long-term effects of her horror crash in Vietnam is losing her sense of smell.
The Inverness-based athlete, a 2014 Commonwealth Games silver medallist, was initially given a 1% chance of survival after she was involved the motorcycle accident.
However she has made an amazing recovery and yesterday reported on social media that she is allowed to start driving again, months after having a titanium plate inserted to protect her skull.
Inverness judo star thanks public as she marks anniversary of horror accident
The 28-year-old wrote: "DVLA have fully assessed my condition and return to driving and have deemed me safe and given me the all clear!! Amazing news on this Thursday morning I can drive again yeayyyy"
In an earlier post she gave supporters an update about her health and despite having lost the important sense and potentially facing future problems with her sense of taste, she remained characteristically optimistic.
She even joked about needing help with choosing new perfumes.
Miss Inglis wrote: "Good check up with my surgeon today he's really happy with my progress and how things are going. Unfortunately I've lost my sense of smell and as it was the front lobe of my brain I injured that won't ever heal and potentially could affect my tastebuds. Guess got to take it on the chin and we can agree I'm still very lucky and if that's now what I have to live without it's not so bad. Although future perfume purchases I will need help with. Few bits and pieces he's chasing up to get me the help I need in my continued recovery but it's all moving forward which is what's important. Thank you x"
The accident took place in May last year when she was dragged off the back of a motorcycle taxi. A flood of donations totalling more than £300,000 helped meet her medical bills.
In April this year she started work at Enterprise Rent-a-car at Inverness Airport, however her sights remain firmly set on returning to her sport. Her goal is to compete again at the highest level.
She has said that she would ideally like to fight in the 2022 Commonwealth Games, however will undergo scans and 2020 and "weigh up the risk" then.