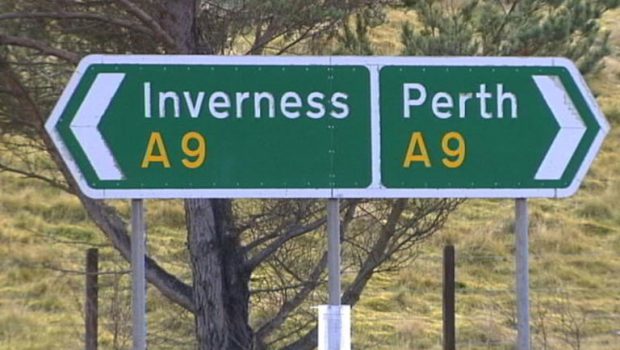 There has been a surge of public support for "electrification" of the A9 as part of the Scottish Government's mission to rid the nation of petrol- and diesel-fuelled vehicles.
First Minister Nicola Sturgeon revealed plans to transform Scotland's longest road into an "electric highway" by installing charging points for electric powered vehicles along its length, from the central belt through Inverness and on to Scrabster in Caithness.
Climate change legislation aims to phase out new petrol and diesel cars and vans in Scotland by 2032.
Electric vehicles represented just 0.2% of cars sold north of Perthshire in the last decade. That figure is expected to rise, helped by a public subsidy in Scotland that covers charging points in public places.
Highland councillor Ben Thompson is among the growing number of beneficiaries. He leases an electric Renault Zoe and usually charges it from the mains at home.
The vehicle is powered by a 40-kilowatt battery offering an 180-mile range. He switched to electric for "environmental" reasons and usually needs three hours' battery charging time to cover his average 300 miles per week.
He said: "I welcome the plan to do the A9 and I hope they roll it out to other trunk roads. On the NorthCoast500, for example, you'd ideally want the chargers every 10 or 20 miles."
"The car's briliant. I've only had one difficulty recharging, in Torridon due to a fault with the charger. Renault picked me up and took the car to Inverness free of charge – it's in the price of the car."
Highland transport chairman Allan Henderson agreed now is the time to add the necessary infrastructure "while they're digging up the road as part of the dualling programme."
The Scottish Government is expected to reveal more details soon.
Inverness Chamber of Commerce chief executive Stewart Nicol is supportive.
"The momentum is something that will build. If that can work on the A9 it'll do a lot to prove the technology," he said.
Gaelle Delagrave of NC500 said: "We're very supportive of the spread and development of the technology and pleased to see investment being made in anything which makes Scotland a cleaner, greener land."
Caithness, Sutherland and Ross MSP Gail Ross yesterday pledged to press for the NC500 to be given the required infrastructure.