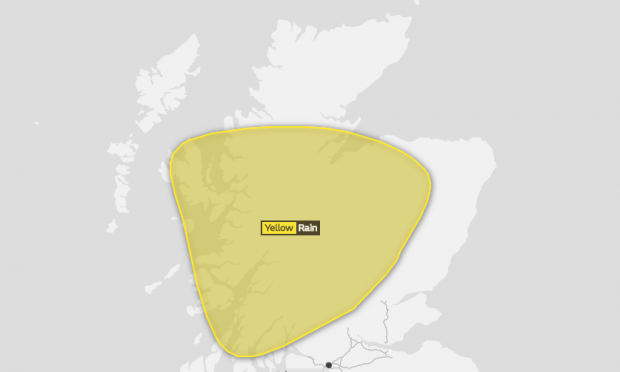 Heavy rain, potential flooding and power cuts expected as Met Office issues a yellow weather warning for the festive period.
It's going to be a wet Christmas as heavy rain becomes widespread over parts of western Scotland from Saturday through to Monday.
Spray and flooding could lead to difficult driving conditions and some road closures. Public transport could also be affected with potential delays and cancellations to train and bus services.
There is a small chance that homes and businesses could be flooded, with power cuts and loss of other services.
The warnings cover Highland area from 12.05am on Christmas Eve through to 12.55am on Christmas Day.