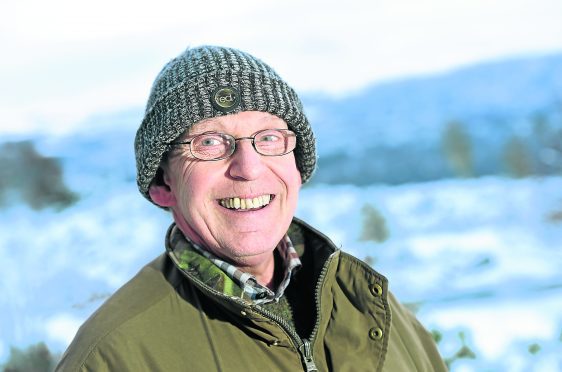 A consultant dermatologist at Raigmore Hospital is to be made an Officer of the Order of the British Empire (OBE) for his services to medicine.
Dr James Vestey said: "It is only now that I actually believe that it is happening. I think it is a great honour and it is very nice to be recognised in such a way.
"I think that receiving any award whatever you have done is always a big surprise – unless you are a cabinet minister or something."
Dr Vestey, 64, believes the honour was bestowed mostly for his work in allowing people in remote areas to access a consultant without attending hospital.
He said: "I think it is optimising the use of available resources for looking after remote and rural communities.
"The recognition of all the work we have done, because of course it is not just me it is a big team of people, to improve the lives of our patients as much as we can."
Dr Vestey, who lives near Drumnadrochit, was also the first Highland-based consultant to be made President of the Dermatology section at the Royal Society of Medicine in 2011.
"I might have boxed a bit above my weight in various national things, I have always done my best to be involved in national developments, which isn't always easy when you are in a relatively remote area.
"I have done a lot of work pioneering the use of telemedicine looking after remote populations which we started here in 1997."
That work went so well that he even was able to expand operations and accept patients from some of the most far flung places on earth.
"Since 2005 we have also looked after the Falkland Islands because if people can't get to see you because they are 150 or 200 miles away, actually, once you have developed the technology, well, 7,500 miles is the same really."