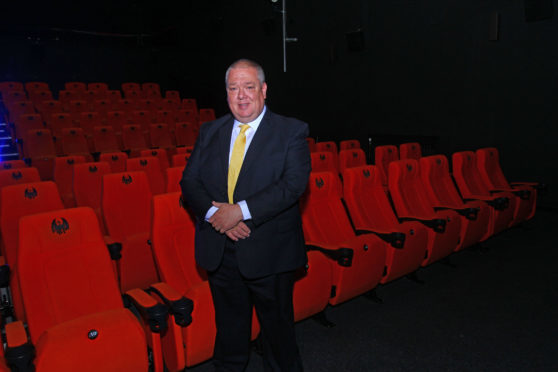 Oban's community-owned cinema is undergoing a major upgrade with new toilets, baby changing facilities, improved signage and new flooring.
It is the first phase of the work planned for Oban Phoenix Cinema. An open day is being held on May 17 when future plans for the venue will be revealed.
Contractors for work on the interior and exterior of the building go out to tender on Friday.
Genius unconventional snacks that Twitter users have taken to the cinema
And the social enterprise is looking for volunteers to support a spruce up of the cinema in the last weekend in May.
Chairman Gary Brown said: "Over the next few weeks and months we will see the development of the cinema finally come into fruition.
"Architect's plans for our toilets have been drawn up and have been available to the public over the last few weeks. Such is the interest that 50 members of the public have viewed and commented on them.
"The board have approved the plans as the first phase of a much wider development of the cinema over the next two years.
"With an ever increasing demand for the latest films, and following one of the busiest weekends in our history with more than 500 people visiting the cinema we are delighted we are finally at the point of appointing local contractors to carry out the work.
"Last year we invested £26,000 in our heating system, and this year our investment will be in the region of £45,000.
"We have raised some of this money ourselves, as well as seeking support from local charities, Social Investment Scotland and BID4Oban's shop frontage scheme.
"Over the past seven years of trading the cinema has developed a reputation throughout the UK as an example of non- grant funded socially owned cinema working on a commercial basis. It is one of very few venues in Europe that is self-funding."
On May 17, the board of volunteers who oversee the cinema will host an open day between 1pm until 8pm to show the full extent of the plans for the next few years.
Mr Brown continued: "The support we have received from the public has been superb.
"But we also appreciate the building has not been looking at its best – and we plan to improve things before the tourist season gets underway.
"I would encourage local contractors to get involved by registering with one@obanphoenix.com for further information."
Volunteers for the spring clean can contact the same email address.