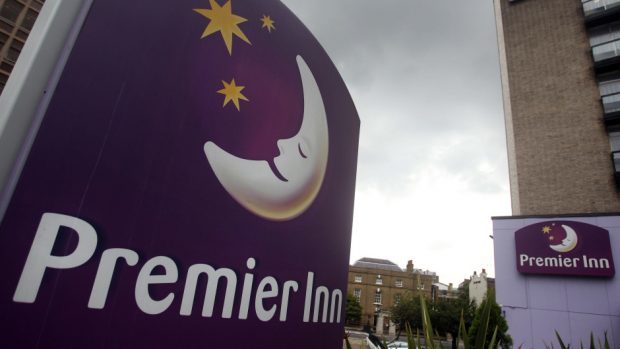 Battlelines are being drawn over plans to build a Premier Inn on a prominent site in Thurso.
The popularity of the North Coast 500 has persuaded Whitbread to earmark the town as the site for the most northerly outlet of its 785 budget hotels in the UK.
The venture on the long-time derelict former livestock mart site off Ormlie Road is expected to create 30 jobs.
But the 81-bedroom scheme is being opposed by the local tourist trade, with some hoteliers claiming it would badly affect their business.
Caithness Chamber of Commerce chief executive Trudy Morris said: "While we are generally minded to welcome new developments in Thurso, we feel that this scheme would have significant negative impacts on existing businesses, and on Thurso town centre in general."
The chamber fears the Premier Inn will displace trade from established accommodation providers and other local businesses as, being a large, national chain, it would be able to undercut existing providers, with all profits going outside the area.
Ms Morris said the plan runs counter to Highland Council's guidelines to help regenerate town centres.
She added that it was likely to draw skilled staff away from its rivals, saying: "These businesses have worked hard to gain, train and retain their staff, and many have strong commitments to employing young people and offering full-time, year-round careers in the tourist industry."
Stan Egan, who runs the town's Station Hotel, said: "I don't see this development being in any way good for us or the town in general.
"They will mop up all the corporate business which will affect us and the other accommodation providers who do a lot of business in the winter months with national contractors like Balfour Beattie and Siemens.
"That is core business for us in the winter months and is we lose that, we would have to think about closing over the winter, which would mean us having to put 12 people out of work."
Mr Egan added: "I'd love to see this site redeveloped as it has been derelict for so long but I'm not convinced this would be the best use of it."
Thurso Community Council chairman Mike Potts the plan for the Premier Inn was the only one tabled which has "a bit of life to it".
He added: "Premier Inn is known throughout Britain as a good provider of relatively cheap accommodation. At this time of year, I can't see them taking trade away from other hotels though in the winter it could be different."
He said planners would have to carefully consider vehicular access from the site on to Ormlie Road.
The 8.5-acre site between the town's railway station and the town's high school has lain derelict since November 2006 when United Auctions sold it to a property company following the demise of the mart.