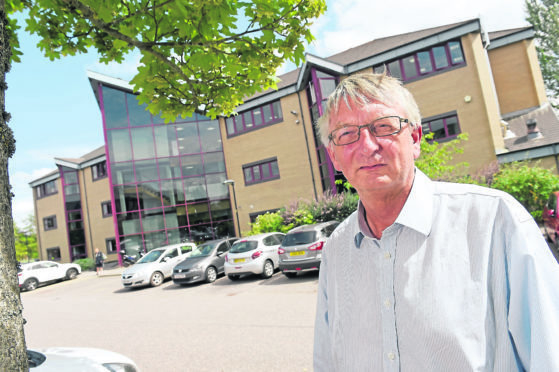 NHS Highland has accepted "external, independent support" from NHS Scotland in a bid to resolve crisis surrounding allegations of bullying going back a decade.
The move falls short of demands made by doctors, politicians and unions for an independent external investigation into the situation.
The Director General of NHS Scotland Paul Gray has now become involved and met with the chairman of the health board David Alston last week to discuss the matter.
The two agreed a resolution must be sought as "as a matter of urgency" including engaging with the four clinicians who penned an open letter accusing NHS Highland of allowing "culture of fear and intimidation."
The issue was raised by the Press & Journal back in July when Mr Alston dismissed the claims as "just gossip".
Mr Alston said: "On Friday I met with Paul Gray, Director General of NHS Scotland. He offered – and I accepted – external, independent support to help us understand and address the substance of any concerns raised by our clinicians. He was also clear that he expected the four doctors to engage with us as a matter of urgency to seek a resolution.
"We are keen to understand the concerns which have been raised. It is important that there is a meeting between representatives of the Board, including the Board Chair and the Chair of the Area Clinical Forum, and the four doctors and their representatives.
"We had hoped that that might have taken place last week but that was not possible. Last Thursday we offered a further five dates over the next two weeks and we hope that a meeting will be agreed as a matter of urgency."
GMB regional organiser Liz Gordon said: "Looking at David Alston's statement I am deeply concerned at the apparent lack of independent support and lack of independent investigation.
"What was mentioned by Paul Gray is not independent but the NHS Scotland and the Scottish Government cobbling together an approach to make sure they bury this.
"This offer has no sincerity in it and it lacks depth. We are being inundated by members from home carers to administrators from across the board of NHS Highland. This is a much wider and deeper problem than they have so far acknowledged yet."