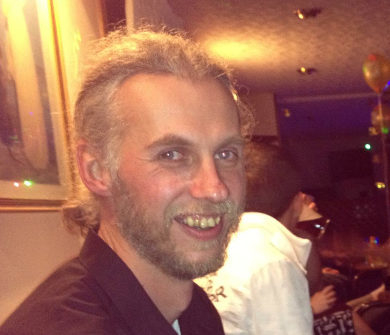 There is little peace or joy for one north family this festive period.
Dad-of-three Scott MacAlister, 40, was lost at sea when the Speedwell, a prawn trawler, took in water and sank near Easdale Island, Argyll, in 2013.
Although more than five years have passed since the incident, his father has vowed to continue the campaign to ensure his son's death was not in vain.
Peter MacAlister, 70, said: "We will continue to fight for justice in any way we can. We will not go away.
"If it comes round to April again and nothing has been done, I'm going to be very disappointed."
The findings of a Fatal Accident Inquiry (FAI) at Oban Sheriff Court into Scott's death were published in September.
Sheriff Patrick Hughes ruled he would be alive today if he had heeded his partner Victoria McNab's plea to make a mayday call earlier.
The inquiry heard the boat had almost sunk on two previous occasions in the month prior to the tragedy.
The sheriff ruled that Mr MacAlister, who was working the boat alone, would most likely have survived had he worn a lifejacket.
He stated in his findings: "Both the accident and the death might have been avoided if the vessel's owner (John Connell) and skipper had ensured the vessel was in seaworthy condition.
"And, in particular, if he had ensured that the problem with the aft hatch, which had already caused the vessel to nearly sink on two occasions, had been remedied before the boat went back to sea."
The sheriff added: "The death, though not the accident, might also have been avoided if Mr MacAlister had been wearing a functioning lifejacket (and) if the mayday call had been made earlier."
The fisherman made a call from the Speedwell to his partner Ms McNab at 12.50pm as the vessel was taking in water. She suggested he call the Coastguard, which he did not do at that time.
However, the MacAlister family believes there were no lifejackets left on the vessel by Mr Connell. None was found during a diver's inspection of the wreck and none was ever reported by shore search parties.
Mr MacAlister said: "The sheriff infers that the lifejackets might have been lost in the flotsam. That's impossible. There were 28 boats involved in the search operation, that's hundreds of pairs of eyes.
"That includes the CalMac ferry which was nearby and on the scene very quickly after the mayday call was put out. There was no mention of sight of any lifejackets by anyone in the search party."
Pleas to the Scottish Government to raise the wreck in the hope of recovering Scott's body have failed.
Mr Connell could not be contacted for comment.