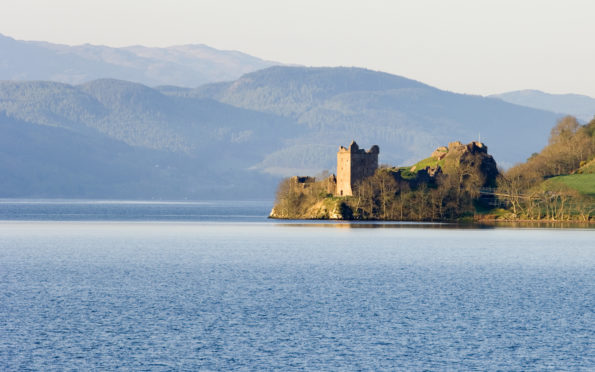 Loch Ness attractions, the Glenfinnan Monument and Dundee's V&A are creating spin-off benefits for the whole country, a new study shows.
According to research from Glasgow Caledonian University (GCU), tourism spin-offs have spread across the nation, despite visitor numbers falling by 0.5% over the past year.
Travel and tourism experts from GCU's Moffat Centre analysed the performance of 680 paid and free tourist sites for the 2018 Visitor Attraction Monitor.
---
>> Keep up to date with the latest news with The P&J newsletter
---
Drumnadrochit's Urquhart Castle, Glenfinnan Monument and cruises on Loch Ness ranked in the top ten paid attractions across Scotland.
The V&A in Dundee, which opened in September, was visited over 341,000 within its first three months, having a positive impact on visitor numbers at other Angus attractions – in particular, nearby Discovery Point which seen numbers rise by 40.5%.
Professor John Lennon, director of the Moffat Centre, said: "There is no doubt visitors are seeing more of the country and the benefits of tourism are being spread across Scotland.
"There's been a lot of interest in the V&A but that interest has spread out and has had an impact on nearby attractions, like Discovery Point, the McManus Art Gallery, and the Botanic Gardens.
"It has brought tourists to a part of the country that was not really on the visitor map.
"Stirling Castle is up – which takes a bit of pressure off of Edinburgh. Visitors are getting out to Urquhart Castle, which is a good thing, and we are seeing a growth in Loch Ness cruises."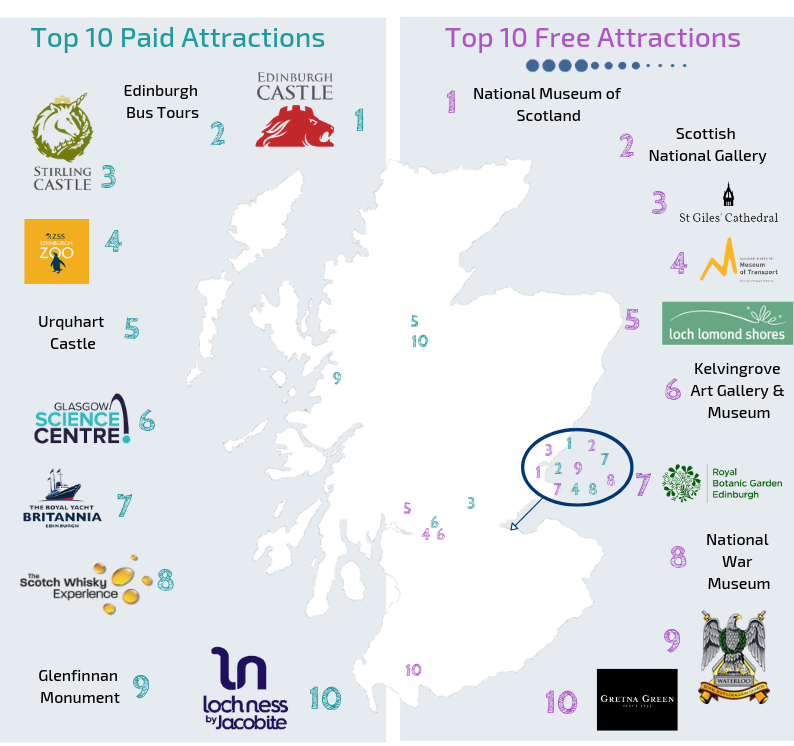 In total, 61,419,965 people visited tourist attractions across the country, with the 0.5 per cent decrease attributed to record-breaking temperatures encouraging more people to enjoy the rare sunshine rather than enter indoor attractions.
The National Museum of Scotland and Edinburgh Castle remain Scotland's most popular attractions, with 2,227,773 and 2,111,578 visitors respectively in 2018, up 2.9 per cent and 2.3 per cent on the previous year.
Professor Lennon added: "It's very hard for a museum to boom when Scotland enjoys its best summer in 20 years.
"Nationally, I wouldn't be too worried by a minor downward movement, of 0.5 per cent, as we are coming off the back of three years of an unheralded increase in visitor numbers.
"Many of these attractions are at capacity now. Edinburgh Castle is very busy – 10 years ago it was doing half the visitor numbers it's doing now."
The annual report, which has entered its 20th year, is the most comprehensive analysis of visitor trends available in Scotland, utilised by local and national government to inform policy.
Researchers also found that Scotland remains a value for money destination for visitors from North America, Eurozone countries and South East Asia, due to currency exchange rates.
Professor Lennon said: "Many people have been holding their breath and not booking a holiday because of the uncertainty around Brexit. They still may take one holiday overseas but it's likely their second break will be domestic.
"That means areas like self-catering, B&Bs, camping, caravan parks, and Airbnb will all see good growth. As long as we get the message out there that Scotland is open for business, it's quite a positive scenario for tourism."