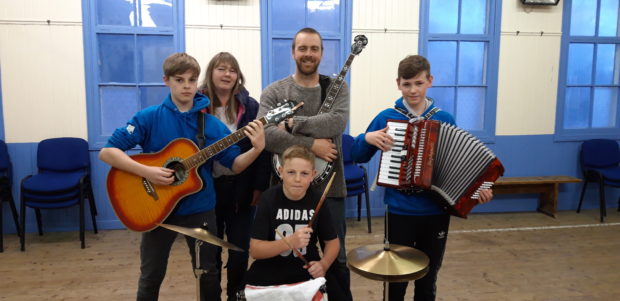 When mum Roselynn Michie couldn't find any local bands for her accordion-playing teenage son to join, she simply set up her own traditional music night.
The Onich Collective of Traditional Music players hopes to attract people on a Friday night for a few tunes between 6pm and 8.30pm every week.
Ms Michie explains: "Hosting the trad night in Onich Village Hall will mean young people and older players can get together to share their skills.
"When my son Ruaridh didn't have anyone or anywhere to practice, I thought I would jut set up this night and hope people will come along to play.
"We are also hoping to encourage singers to be part of the group.
"The night is open to anyone who wants to join in, and we are looking for experts to come along and help us out by offering some tunes with us."
As if starting a trad group wasn't enough, the group is aiming to put an ensemble forward for the Royal National Mod folk group competition in October with a version of Gleann Bhaile Chaoil.
The set list for the group includes hits by Angus MacPhail and Robert Robertson – December and Walking on the Waves, traditional tunes such as Caledonia, Gleann Bhaile Chaoil, Calum's Road and Mhari's Wedding.