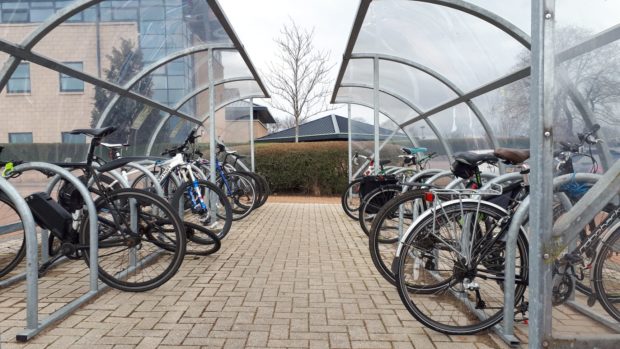 After a bike was stolen in Fort William, police decided to put out an appeal for witnesses.
But then the incident took "an unusual turn".
Police said today the bike was taken from the Caol area of the town on Sunday evening. It was later returned to where it had been stolen from, with an apologetic note from the thief.
A force statement said: "While we certainly cannot and will not ever condone bicycle theft, we are glad that the victim in this case got their bike back.
We are offering cycle security tips after enquiries into a bike theft in #FortWilliam took an unusual turn. The bike was returned to where it had been stolen with an apologetic note by the thief. Not everyone is so lucky so we have offered some advice here:… pic.twitter.com/D5oaL30MDA

— NorthernPolice (@northernPolice) March 27, 2019
"However, many are not so fortunate and we thought it would be a good opportunity to share some safety advice."
The statement continues by saying nothing is ever entirely foolproof but most thieves are opportunists, so taking a few simple security steps can be enough to deter them.
Good practice for bike security includes:
• Buy a good quality lock
• Secure your bike to a fixed object or something that can't be easily interfered with when you leave it unattended
• Keep a picture of your bike in case it is stolen
• Have a distinctive marker or your bike which cannot be easily removed, or mark it with smart water, micro dots or UV marking
• Invest in a tracker device if the bike is high value
• If you have concerns, consider a CCTV camera covering the area where you store your bike
The loss of a bike can interfere with your leisure time and transport so it is worth a little time and money in security.
A number of specialist bicycle shops operate throughout the Highland & Islands area and will be available to offer more advice.
If you have concerns about a stolen bicycle then call Police Scotland on 101.