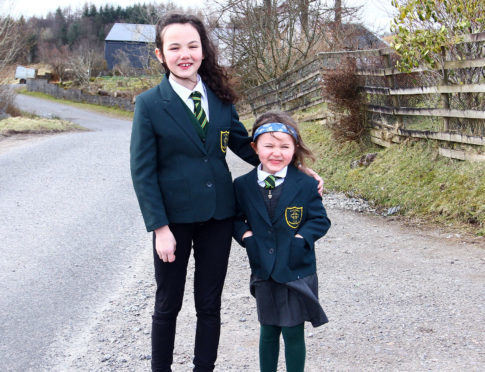 Proposals to change the catchment area of a Catholic school will go before Argyll and Bute Council today.
It follows claims by parents that the children of St Columba's Primary School in Oban were being discriminated against – after being barred from the school bus.
The issue was highlighted last year when four pupils of the school, who lived in up to four miles away in Connel, lost their "courtesy" spaces on the bus due to more children moving to the area.
The families previously paid for the tickets, as they lived outwith the catchment area for St Columba's and were not automatically entitled to a seat.
The school is based at the Oban Primary Campus, where Rockfield Primary School, with its Gaelic Medium provision, is also based.
Parents pointed out that if the children were attending the very same campus, but for Gaelic Medium education, they would be entitled to the free school transport.
In a report before the council's community services committee today, Douglas Hendry, executive director with responsibility for education, advises that the catchment area of St Columba's be rezoned.
Under the proposal, it would match the catchment area for Oban High School
with effect from October 6.
Mr Hendry writes: "The Education Scotland report supports the proposal in that it has clear educational benefits to children in the revised area. The proposal will provide greater equity for children and families and will make clear children's right to a place in St Columba's Primary School. Where appropriate, associated transport will be provided for the duration of a child's primary education."
The authority carried out a consultation before making the recommendation.