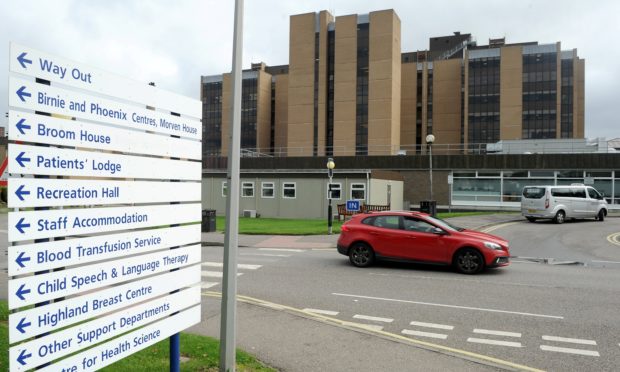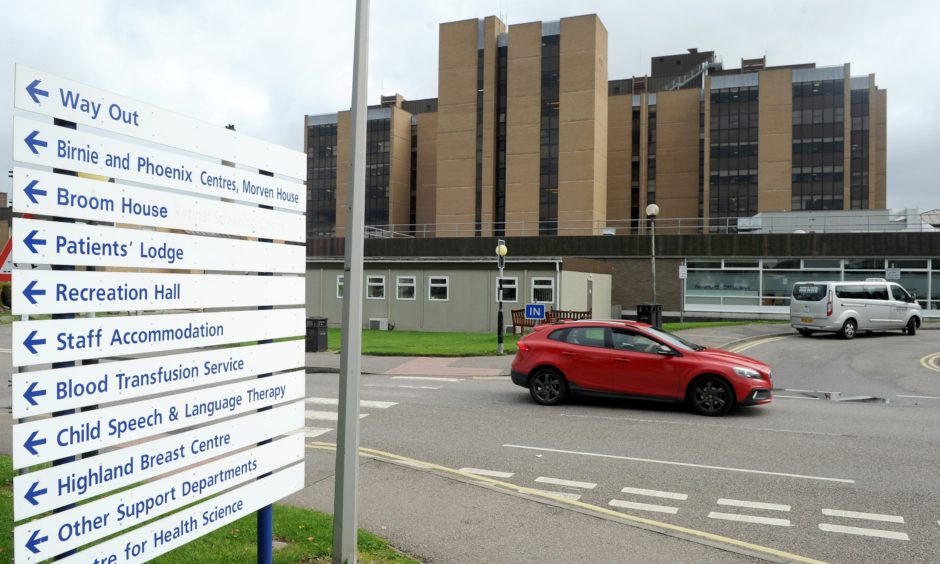 Less than half of NHS Highland workers were vaccinated against the potentially deadly winter flu virus last year – "posing some degree of risk to patients and colleagues", health bosses have warned.
Only 44% of staff took the influenza jab last winter, sparking a plea from medical chiefs for more workers to take the vaccination as the next season approaches.
An NHS staff programme runs each winter across the UK, with the uptake from frontline healthcare workers in England at 70.3% and in Wales 55.5%.
Uptake of flu vaccine in all boards in Scotland was 51.2%.
A review of the impact of influenza was carried out by Dr Ken Oates, consultant in public health medicine, who states: "There is a theoretical risk that unvaccinated staff may pose some degree of risk to patients and colleagues if staff are at work whilst infected by the influenza virus and in contact with others who do not have immunity to that specific viral strain.
"Clinical NHS Highland has an obligation to minimise the risk of infection to high risk groups.
"Flu vaccination is the best protection we have against an unpredictable virus which can cause severe illness and deaths each year among at-risk groups, including older people, pregnant women and those with a pre-existing health condition."
In his paper to the NHS Highland board next week he has recommended members encourage staff to take the flu vaccination.
Highlands and Islands Labour MSP, David Stewart said: "Frontline staff are susceptible to infections through contact with their patients and it is important that they receive vaccinations including those against the latest strain of flu.
"There's no doubt those hard working staff are up against it and may not have time to consider vaccination. I hope that NHS Highland can engage with staff to increase the take-up."
Highland Conservative MSP Edward Mountain said: "Winter is coming and more than any other time of the year we rely on our hardworking NHS staff. My plea to them is protect yourself from the flu by taking the jab."
In Highland, 4,232 of around 10,000 staff were vaccinated last winter.
A further 541 vaccinations were given to other groups, including both local authority employees and student nurses.
Raigmore Hospital in Inverness achieved the highest uptake with 64% coverage, but outer regions fared poorly – particularly north and west Highlands, coming in at 31%.
Dr Oates added: "Doctors (83%) and AHPs – allied health professionals – (54%) recorded the highest uptake amongst staff groups. Uptake amongst midwives remained low at 35%."
In a paper to next week's NHS Highland board meeting, he said the flu infection has a "significant impact on the population and the health service each winter", adding: "The flu virus is able to rapidly adapt and change, so it is unpredictable and its impact on people and the health service is different every year.
"Flu-like illness affects considerable numbers of the population each year and those affected generate high levels of health service activity in both primary and secondary care."
An NHS Highland spokeswoman said last night: "NHS Highland offers the flu vaccination to all of its staff as a way to reduce the risk of staff contracting the flu virus and transmitting it to patients or their family members.
"Frontline healthcare workers are more likely to be exposed to the influenza virus, particularly during the winter months and so each year we are always looking at new ways in which we can encourage vaccination uptake."