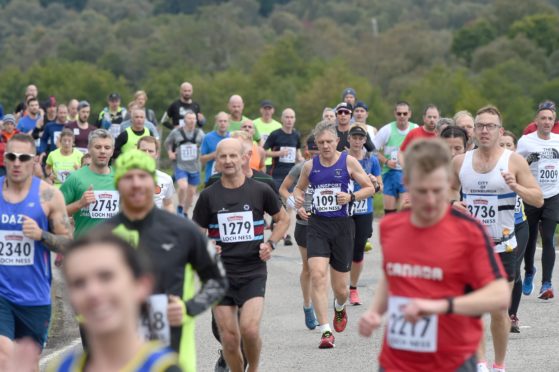 Motorists are being reminded that there will be delays and restrictions on roads around the city and Loch Ness on Sunday due to several running events.
The Loch Ness Marathon, River Ness 10k Race and River Ness 5k Fun Run will all be taking place, resulting in various temporary road closures and restrictions.
The Infirmary Bridge in Inverness will also be closed to pedestrians and cyclists all day from 9am until 5pm.
The temporary road closures will affect vehicles, but access for pedestrians and emergency service vehicles will be maintained at all times. Alternative routes for vehicular traffic will be signposted during the periods of the closure.
Sunday closures include the B862 Fort Augustus – Whitebridge – Torness – Dores – Inverness Road at its junction with the viewpoint to its junction with the B852 Dalcrag Bridge – Foyers – Inverfarigaig – Dores road, from 7am to 11am.
Various routes between Fort Augustus, Foyers and Dores will be affected at different times, as will city streets. Double check the marathon website at www.lochnessmarathon.com .
Some streets will be closed all weekend. Bught Road, Inverness, will be closed at its junction with Bught Avenue to its junction with Ness Walk, from 1.30pm on Friday October 4 to noon on Monday October 7.
Ness Walk, Inverness,  will be closed at its junction with Bught Road to its junction with Ballifeary Lane, from 1.30pm on Friday to noon on Monday.