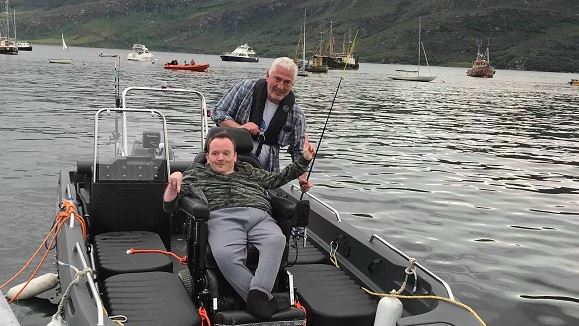 Wheelchair users will be able to explore more of the stunning west coast thanks to a big-hearted conservation group.
The Ullapool-based Scottish Wildlife Trust – Living Seas has fitted a special 8ft ramp to its boat Mada-Chuain to enable less-able bodied to enjoy the marine environment.
There are plans to expand the range up the Sutherland coast.
Specially adapted lifejackets for the disabled are also being ordered from Canada.
Noel Hawkins, communities manager with the Living Seas project, said Lochbroom Community Council awarded £240 funding from the EDF renewables micro-grants to cover the cost of a ramp.
"It will make it easier for us to use the project boat with wheelchairs. It will stop the wheelchairs going through corrosive saltwater," he said.
"Next year is the Year of Coastal Water so this is very timely. We also want to do more to open up access and use of beaches for wheelchair users.
"There are obviously specific concerns and issues when it comes to boats and wheelchair access but we want to try to make our seas as accessible for all as we can and will be trying to take this forward more next year.
"If anyone locally around Ullapool have uses for it also, please let us know and we will make it available for community groups and individuals who can use it."