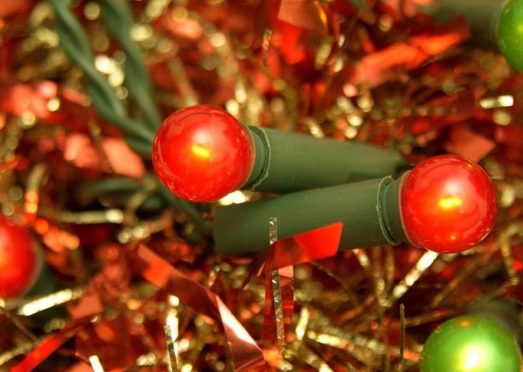 We already have planes, trains and automobiles – and now, the north is about to get two more forms of transport.
A temporary street trader's licence was granted to Gillian McKnight of Carrbridge Carriage Driving to deliver Christmas cheer to those visiting the seaside town of Nairn by offering horse and carriage rides on Saturday November 30 to coincide with the Nairn Christmas lights switch-on event taking place.
Led by her two trusted horses Lola and Holly, Ms McKnight will take interested parties on rides from noon to 3pm as Nairn gets prepared to welcome in the winter festivities.
Ms McKnight, who confessed it was always her dream to deliver horse and carriage rides, yesterday said: "The carriage has a big ramp below so it is wheelchair accessible. It is a lovely big carriage that is fully enclosed and has 72 metres of fairy lights on it.
"I just love showing the horses off. It is something different and not a lot of people see a horse and carriage anymore so it is a great opportunity.
"My heading is that it is 'romantic, magical and a step back in time' and that is exactly what it is. It is very relaxing going along and it is taking life at a slower pace and Christmas is the ideal time to do that."
Councillor Willie Mackay congratulated Ms McKnight for her application describing it as a "novel idea" in the "season of goodwill".
He added: "It is absolutely fantastic for Christmas time".
In Fort Augustus, Can Turkcan has been granted a licence to run cycle rickshaws for locals and visitors to navigate around the Loch Ness-side village.
Mr Turkcan will operate from the car park beside the public toilets and from outside the Moorings Restaurant in Fort Augustus.
He said the method of transport is "very easy" and allows for elderly people, as well as locals and visitors, to "get about" as "the distance can be too much and they often struggle".
Mr Turkcan predicts that he will operate up to 12 trikes and hopes to create three or four jobs locally.
The rickshaws will be operated between 9.30am and 2am, with the additional hours to allow for getting people home from pubs in a safer manner than walking.