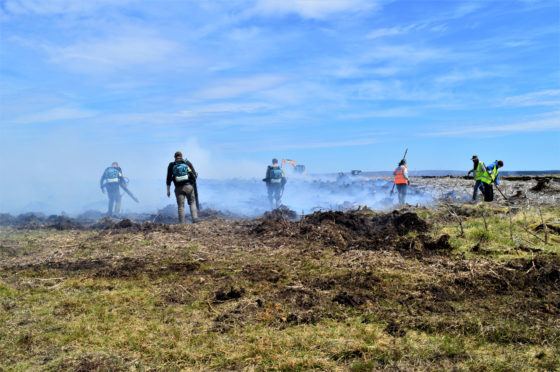 A single wildfire in the north this summer is believed to have doubled Scotland's carbon emissions for the six days it burned.
The wildfire in the Flow Country is thought to have lost 174,000 tonnes of carbon, which roughly translates to about 6.2 days of the average greenhouse gas emissions for the entire nation.
The fire, which spread across an area of around 5,000 hectares of peat-rich land, took hold in May.
The stark figure lays bare the direct effect just one fire can have on the environment – particularly at a site which acts as a natural carbon store.
Campaigners are now calling for £20 million to protect peatlands, including the famous Caithness and Sutherland site, after research conducted by the World Wide Fund for Nature (WWF) analysed the effects of May's fire.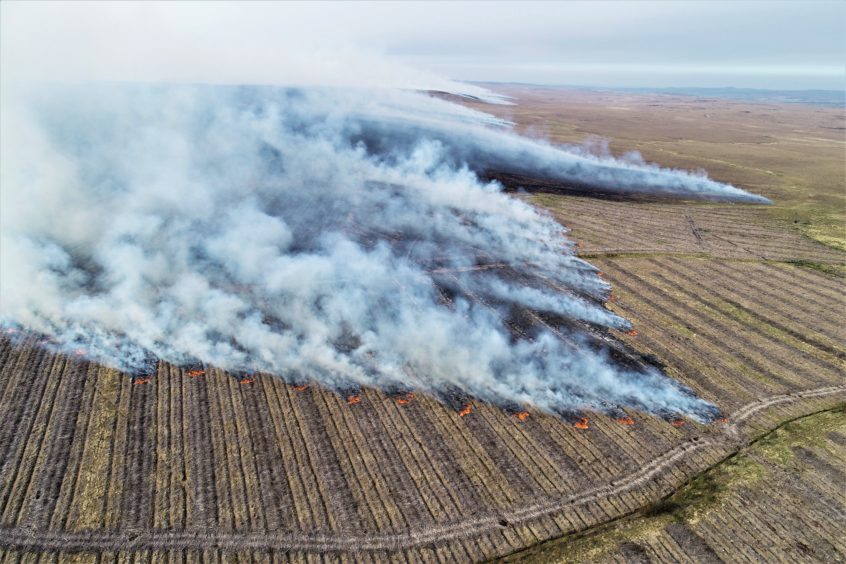 The area, which is protected by the United Nations Educational, Scientific and Cultural Organization (UNESCO) as a world heritage site, is renowned for its rare blanket peatland and is estimated to store 400 million tonnes of carbon.
Gina Hanrahan, Head of Policy for WWF Scotland said: "We're facing twin climate and nature crises. People and nature in the UK are already feeling the impacts of climate change, and we have little time left to act if we are to avoid its worst effects.
"This analysis puts into stark figures the importance of our peatlands and the huge cost to climate and nature when something goes wrong."
She added: "How we manage and care for our peatlands influences their effect on climate change, as well as fire risk and how the habitat responds, so protecting and restoring peatlands needs to be a vital part of our response to both the climate and nature crises.
"That's why we need to see increased, long-term funding for peatland restoration in the next Scottish Government budget."
The assessment of the damage has led to a further in-depth study being launched by scientists at the University of the Highlands and Islands (UHI) which will draw on how different styles of land management have affected the impact of the fire.
Bruce Farquharson, Scottish Fire and Rescue Service Area Manager and chairman of the Scottish Wildfire Forum said that remote communities are "hugely impacted" by incidents which can cause "significant environmental and economic damage", prompting the fire service to put in place measures to address issues related to climate change.