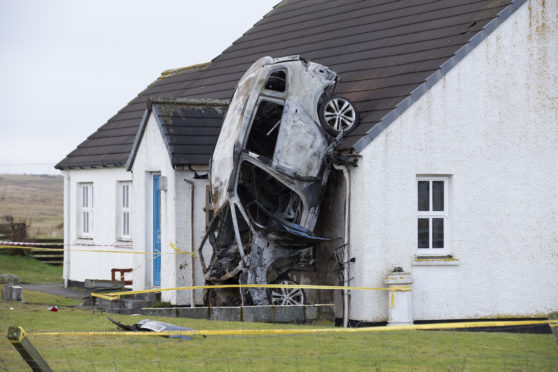 An inquiry has been launched after a car crashed into a house and went up in flames following a police chase in Lewis.
Three men were seriously hurt and a 61-year-old woman had to be evacuated from her home in Barvas during the drama, which unfolded at about 1.30am on Saturday.
The Police Investigations and Review Commissioner (Pirc) is now investigating the action of officers in the prelude to the crash.
A police spokeswoman said: "Police can confirm the vehicle was involved in an earlier pursuit that morning.
"As such, in line with the standard procedure, the incident has been reported to Pirc."
A spokesman for Pirc's investigation team said an assessment is under way to "determine whether a full investigation is required".
A 32-year-old man has since been arrested and charged in connection with alleged road traffic offences and is expected to appear at Stornoway Sheriff Court on December 10.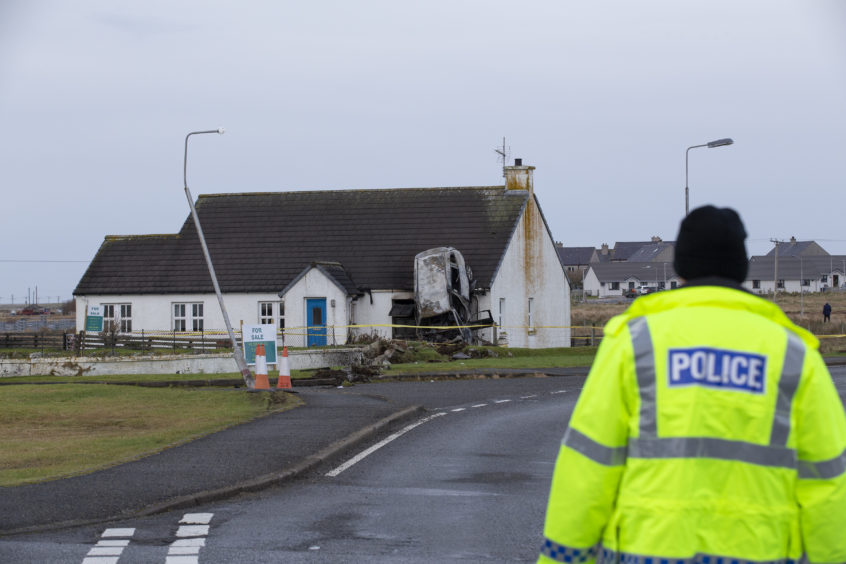 Emergency services rushed to the scene, known locally as Barvas corner, in the early hours of Saturday.
The incident involved a blue Vauxhall Zafira which left the A857 road, which connects the northern tip of Lewis and Stornoway, at its junction with the A858 Leorbost to Barvas road.
Police said the car caught fire after leaving Barvas corner and "subsequently lit the house on fire."
It took three fire crews from Shawbost, Stornoway and Port of Ness to extinguish the blaze. They left the scene at 3.18am.
For much of Saturday, the road was restricted to a single lane of traffic whilst police officers carried out their investigations.
The burnt-out shell of the vehicle was clearly visible at the front of the house.
Local councillor Kenneth MacLeod said: "Everybody is just in shock that this has happened in our island community.
"It is not something that happens here and is more like something out of an American police TV drama.
"The emergency services have been amazing and I believe the local community fire station were very professional at the scene."
Sergeant Donald Sinclair, of Stornoway's Church Street station, said: "Our inquiries into the circumstances of the crash are ongoing and I am appealing for anyone who saw the crash or who saw a blue Vauxhall Zafira being driven on the A857 before 1.30am.
"I'm particularly keen to speak to anyone who may have dash-cam footage which could help with our inquiries."
Anybody with any information is asked to contact police on 101.