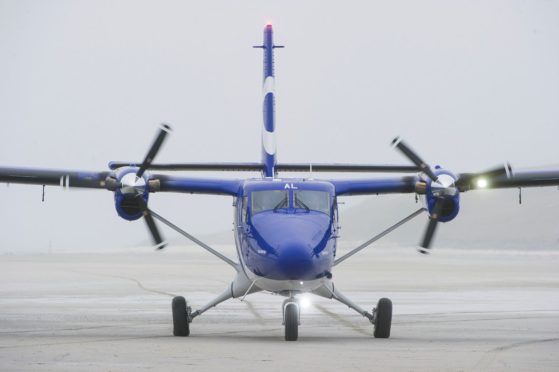 Loganair is set to offer cheaper travel for children in an attempt to fill up larger replacement planes the airline is set to introduce in the new year.
Managing director Jonathan Hinkles revealed at a meeting of Shetland's external transport forum on Wednesday that the existing child discount will increase from 33% to 50% on the Sumburgh to Aberdeen route.
The airline will also trial a new scheme in the school holidays at Easter, summer and October on routes connecting Sumburgh, Aberdeen and Glasgow which will see over 1,000 seats on offer to children priced at just the air tax.
He said the school holiday scheme could see savings of between £100 and £150 return per child.
It comes as Loganair gets set to introduce new ATR planes on Sumburgh routes to replace its existing smaller Saab 2000 and 340 planes.
The move to make travel cheaper for children was welcomed by councillors on the forum, with Shetland Central member Davie Sandison saying it was a "really welcome development".
Speaking about the ATR-42s which are due to come into service later down the line to replace Saab 340, Hinkles said the airline will also reconfigure their lay-outs to allow for a row with seven inches more leg room designated for NHS patients who may have a leg injury.
The airline boss said he hoped this may alleviate some demand pressure on the air ambulance.