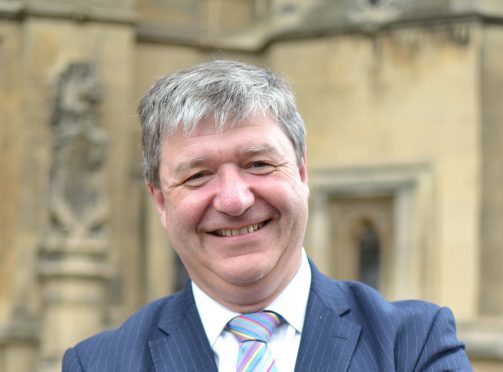 Liberal Democrat Alistair Carmichael has been re-elected to represent Orkney for the sixth time since 2001.
Mr Carmichael received just over 44% of the vote, beating his SNP challenger Robert Leslie comfortably by about 2,500 votes.
He said he was delighted by the confidence the local electorate continued to put in him, but was disappointed by the Lib Dems' poor national result.
He said policy issues and campaigning techniques needed now to be reviewed, but categorically ruled himself out as a contender in any leadership contest after party leader Jo Swinson lost her East Dumbartonshire seat.
SNP man Robert Leslie, meanwhile, said he had thoroughly enjoyed the campaign and was ready for more, be it for Holyrood or Westminister.
Mr Carmichael said: "People know how I do the job. They know that when they need help they will find me, I will be accessible and approachable, and I will give them every assistance.
"People know when there is a particular need for the isles that needs to be articulated, then I will do that."
Referring to the electoral system that systematically disadvantages smaller parties such as the Lib Dems, Mr Carmichael called on all the opposition parties to work together against the Tory majority.
The former Scottish secretary said: "If we are not going to change the electoral system then people who are progressive in politics will have to find a way of working together over the next five years because otherwise there will be very little that will mitigate the hardship of Boris Johnson in 10 Downing Street with a majority government.
"I have been working with Labour and SNP over the years. The one caveat that I would put in it is that I don't think the when it comes to the really big issues like independence and Brexit, I don't think you can go to the table with preconditions."