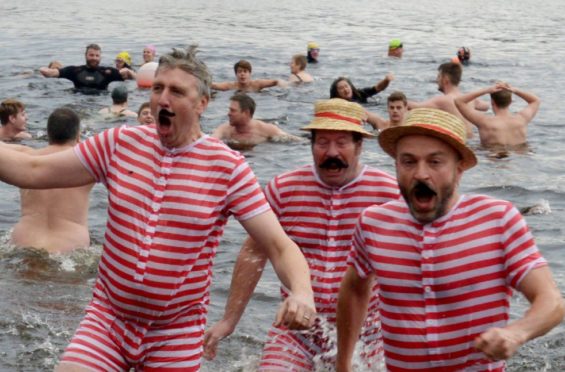 Hardy swimmers got their new year off to a bracing start with dip in chilly waters across the north.
In Thurso, the inaugural New Year Soakin' attracted 130 swimmers who were cheered on by about 500 spectactors.
Thurso Community Development Trust organised the event in an effort to revitalise the feeling of "community spirit" of the town.
Treasurer Carol Paterson said: "I got a sheer surprise when I came out the community cafe and went along the esplanade. I knew the entrants of the swimmers but I couldn't believe the crowd that had turned up. It was unbelievable."
The trust is now hoping to make the event – which this year raised money for the regeneration of Thurso Harbour – an annual fixture.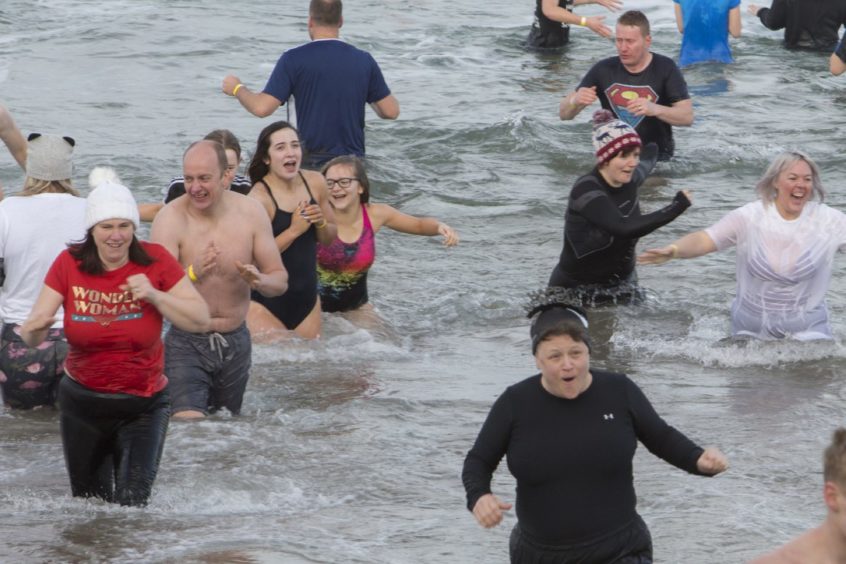 Meanwhile, around 40 keen people leapt into Loch Shiel for the annual Glenfinnan Dip.
Braving a water temperature of just 6C, swimmers ran into the fresh water loch with aim of reaching a buoy 100ft from the shore before swimming back to dry land.
Peter Will from Nuremburg, Germany dressed up as an Edwardian Gentleman alongside his friends Andreas Glasow and Iain Staines wearing stripped costumes, straw boater hats and even stick on moustaches.
He said: "It was great fun and I really enjoyed taking part. The water was not too cold as we kept moving,  although I think my moustache may have floated away".
During the free event, participants gave donations towards the Wee Harry Otter Bridge project, raising £140 for the cause.
And at Loch Ness, dozens of hardy souls braved the water for the Dores Dook.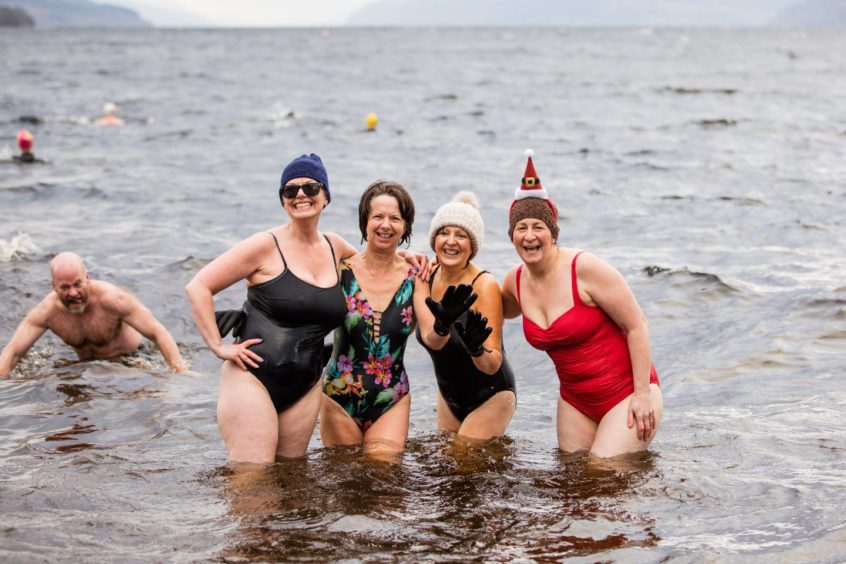 Swimmers of all ages gathered at Dores beach at 1pm to join in the fun, with some braving the cold and venturing far out into the loch.
On hand to cheer them on was Inverness, Nairn, Badenoch and Strathspey MP Drew Hendry.
Meanwhile, in Oban a group of open water swimmers gathered on Ganavan Sands to undertake their first swim of the year.
The group, which meets every Sunday, joined thousands of people across the country in celebration of the New Year as they took the plunge at 11am.