Dozens of locals worked tirelessly into yesterday evening to ensure approximately 1,150 torches are prepared and ready to go ahead of one of the world's most spectacular fire festivals.
A squad of around 35 volunteers gathered at the Islesburgh Community Centre, assisted by some visitors, as each torch was passed along the production line to be steeped in paraffin in what is the final stage before torches are set ablaze.
Despite logging extensive hours to ensure everything is in place for tonight's spectacle, volunteers will distribute all 1,150 torches in a mere 15 minutes, with the three-month effort to construct each torch over in little more than one hour.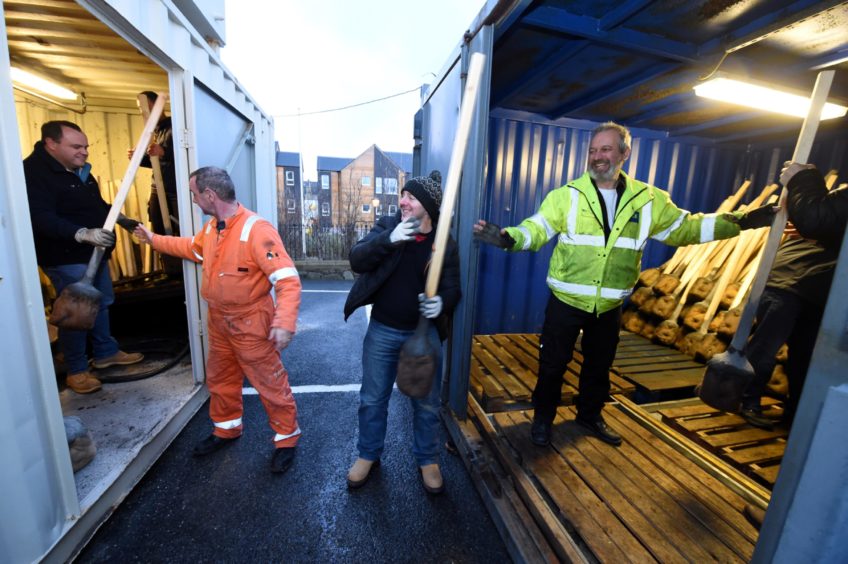 Each torch takes approximately 15 to 20 minutes to construct as hessian bags are attached to wooden poles before being dipped and finished with a combination of fire clay and cement to prevent the sticks from burning.
But torch foreman Ryan Wright, who has been involved in the festival since he was nine, says it is all worth it to see the finished article.
Mr Wright said: "We begin making them the first Tuesday in November but preparations really begin in April as we order materials.
"This is my 31st year and we have never had any issues, everything goes well. It's a well-oiled machine.
"It's a lot of work and we do it every year but it's what the spectators get out of it that makes it special.
"When you can look back and say 'we did that', it makes it worth it."