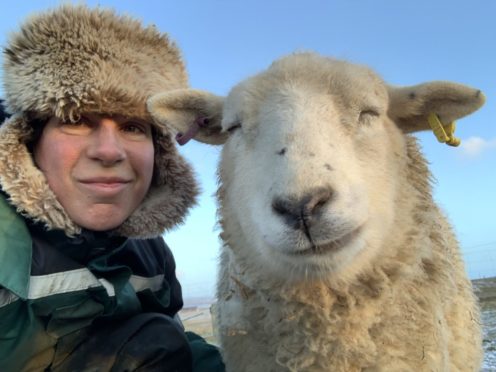 Fair Isle; the most remote inhabited island in Britain.
Impressive perhaps, yet the tagline does little to tell the story of this patch of land – which measures just three miles long.
Located halfway between Shetland and Orkney, Fair Isle is certainly not known for its fair climate – and can be cut off for weeks at a time during stormy weather.
Owned by The National Trust for Scotland since 1954, the island was once home to roughly 400 people.
Now there are only 50 hardy souls left who live on Fair Isle all year round.
The majority of permanent residents make their living from the land, and were forced to get by with part-time electricity up until two years ago.
For Rachel Challoner, Fair Isle was a once-in-a-lifetime opportunity.
Here, she explains why she has no plans to pack her bags and head for the mainland… not least because the ferry might get cancelled.
Life on Barkland croft with Rachel Challoner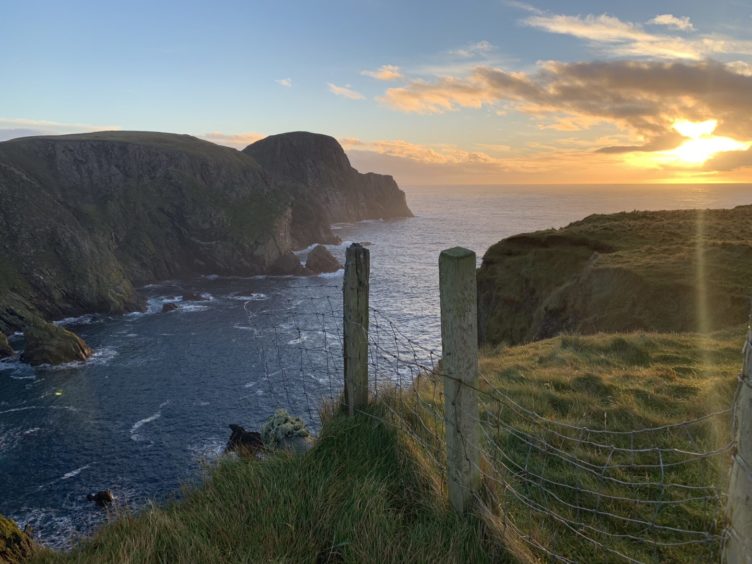 "My first job on Fair Isle was as assistant cook at the bird observatory.
It was pure coincidence that the cook was leaving, and I was told that a croft was available.
The season was coming to a close and I didn't really know what I would do next.
People started asking me if I was going to apply.
I'd heard stories of how competitive it was, because you can't actually buy a house on Fair Isle.
You can only rent and vacancies are rare.
It's not like applying to rent a flat on the mainland, it's quite a long-winded process.
The house wasn't in a great state of repair, and I think that's maybe why it was just me and one other person who applied – or so I'm told.
I've lived here permanently since 2015 after moving from Lincolnshire, the opportunity came at just the right time.
My day varies, but I tend to get up at six with my three dogs.
There's Meg the sheepdog, although she's not very good at herding sheep.
She loves to herd cats, she's a work in progress.
Then there's Nieve and Lyra, who are my rescue dogs from Spain.
It's dark until about eight, so I tend to do admin.
Then I go out and see the sheep.
My biggest worry was how I'd deal with that aspect, as the only experience I had prior was with horses.
But the vast majority of folk living on Fair Isle didn't come with experience either.
There's only a couple of people who go back through the generations, the rest are incomers.
Around 55 sheep in my flock have names. I think I'm the only person on Fair Isle who names their sheep.
There's Blossom, she's a bionic lamb.
Her front legs stopped working, and someone fashioned her some splints so she can get around.
You have to be quite resourceful on a place like Fair Isle.
Then there's Pork Pie, I can't even remember why he's called that.
Plus Busby, Bumble and Ready Brek.
I think people look at Fair Isle from the outside and think it must be an isolated way of life.
I don't see it that way at all though.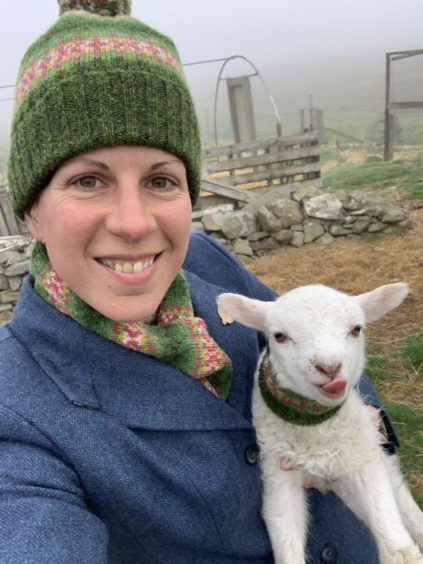 The island is a fantastic place to live, and everyone is so welcoming.
We have one shop which doubles up as a post office, and for a small shop you can buy almost anything.
We get meat from the butcher in Lerwick.
We have a resident nurse and a GP who visits once a month, although that can vary depending on the weather.
You can take a seven-seater passenger plane to Tingwall, the flight takes 25 minutes.
Residents get a reduction, it's £42 for a return and you can't buy a single ticket.
The pilots do an amazing job, but cancelled flights are just part of life.
Flights go five days a week, and we are well served by a ferry.
It has always been called The Good Shepherd, and runs once a week on a Tuesday.
You can head out and the water can look that calm, until you reach Grutness.
That's a notorious bit of water.
You can easily go three weeks with no ferry running – that happens most winters.
You just learn to be prepared and have a well-stocked freezer.
We can finally watch Netflix after a new dish was fitted last August.
Before that we were reliant on BT free internet, so you couldn't even make a call.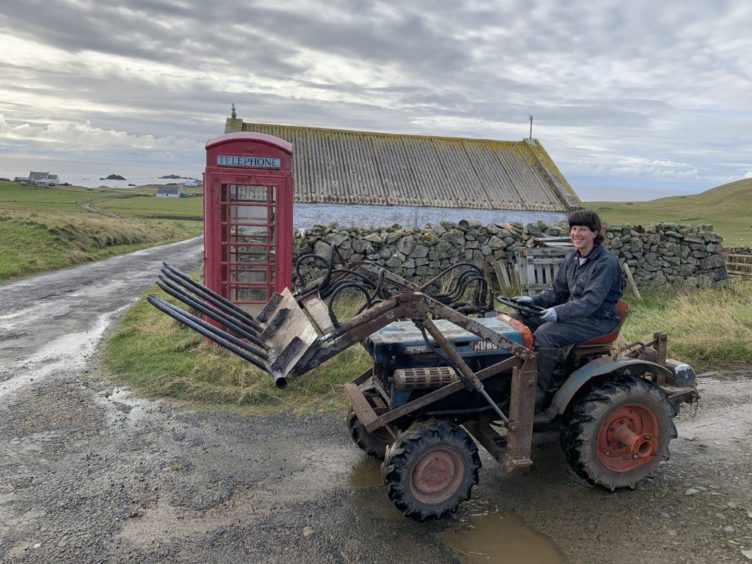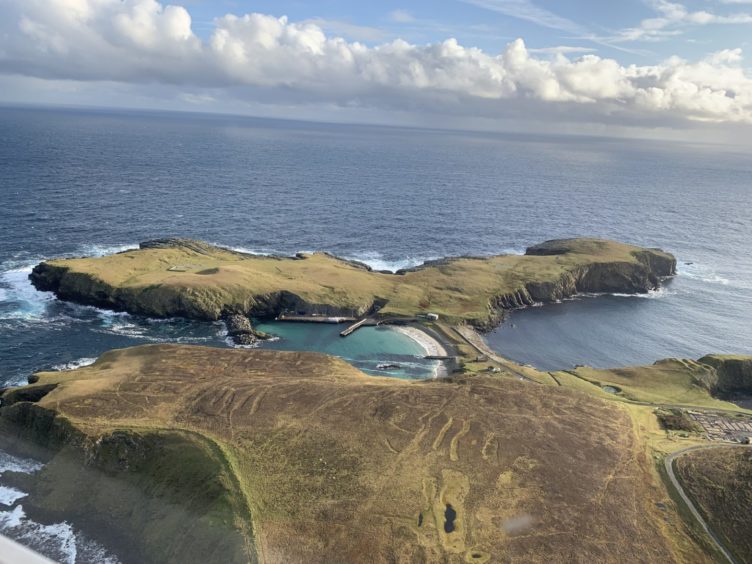 I think the positives outweigh the negatives. I could never afford to rent a croft on the mainland.
Crofters work multiple jobs, so I also do admin jobs and I joined the coastguard.
I do knitting as well, for one of the island knitwear producers.
If you aren't scared of hard work, you'll get by just fine.
I'm never going to get rich living here.
But the quality of life here is brilliant, you can't buy that."
You can follow Rachel on Twitter @barklandcroft or on Instagram at barkland_croft