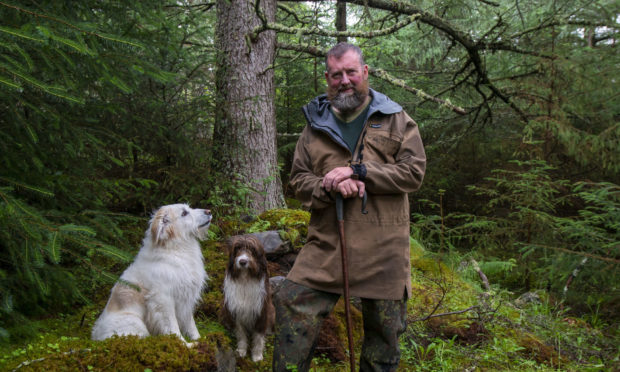 Inverlael was once the largest community north of Dingwall, with more than 50 families calling it home.
But it is now 200 years since the Highland township, near Ullapool, fell victim to the clearances.
Its population was scattered to the four winds and the stones that once formed many of the homes now lie scattered across hillside and glen, many within the trees of what is now Inverlael Forest.
The foundations of some can still be spotted, if you know where to look, but signs of habitation are increasingly hidden.
Now, however, the history of the long-lost  township is to be rediscovered through a two-year community archaeology project.
Led by Ullapool Museum, Lost Inverlael, Finding Balblair has received a £68,000 grant from Historic Environment Scotland alongside funding from Forestry and Land Scotland.
The museum team will be supported by archaeologists as they investigate the history of Inverlael through a series of community digs, archive research, genealogy workshops, activity days and interactive tours.
The project will also work with local arts organisations to commemorate and celebrate the township.
The death of the community came in the winter of 1819, when more than 50 families were brutally evicted from their homes by landowner, George Steuart Mackenzie of Coul, to make way for more profitable sheep farms.
Forced from the land their ancestors had lived on and worked for generations, families faced a struggle to survive the onset of a harsh winter.
Some moved to larger towns across the Highlands, while many made the painful decision to emigrate.
Dr Kevin Grant, archaeology manager at Historic Environment Scotland, said: "Cleared townships like Inverlael are not only of local interest but are a crucial part of our story as a nation.
"They contributed greatly to the culture and society of modern Scotland."
Project coordinator Helen Avenell said: "The launch of Lost Inverlael: Finding Balblair comes at a challenging time for us all, but we are thrilled to be able to begin work on what we know will be an important and meaningful project for our local community.
"Over the coming two years there will be lots of opportunities for people to come together to get involved.
"We are putting out an appeal to anyone who may have information on ancestors who were from Inverlael and Balblair.
"Alongside the archaeology programme, we are running a research project to get stories from families and relatives that will help in our understanding of the area.
"If you believe your family were from Balblair, then we at Ullapool Museum would really like to hear from you."