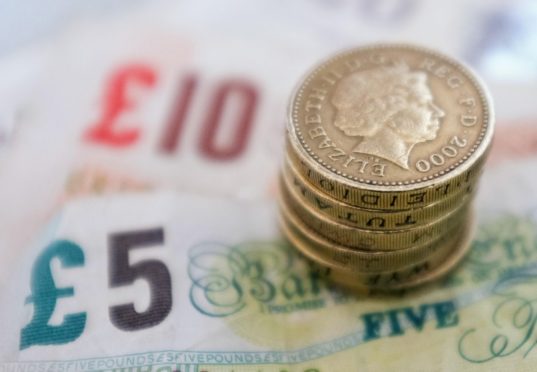 An Inverness woman is urging people to be on their guard after scammers took £700 from her.
Julia Dingwall from Culloden first became a target for scammers after receiving two text messages purportedly from Paypal and the DVLA respectively.
She clicked on a link but did not give any details, and thought no more of it.
However, several months later she received a call from the scammers, posing as the fraud department at HSBC, informing her of a £700 fraudulent transaction.
After verifying the bank's number with the one on the back of her card, she went onto generate a security code, giving the scammers access to her account.
However, it was only after phoning her bank that she realised the extent of the scheme.
Mrs Dingwall, who was refunded by her bank, said: "I spoke to the fraud department and they said basically what happened is once you click the link it downloads some kind of software onto your phone so they can see your phone.
"Once they have that on your phone, they just keep you in a bank of people and when they need money they will phone you and pretend to be your bank.
"Something I didn't know is that they can mask their number to make it look like it is calling from any other number so once I gave them the code, that's when they took the money out."
She added: "It was very convoluted which is why it was so smart.
"I thought because I didn't fill any information out it would be absolutely fine but you don't even need to do that. I was furious at myself but I was also furious at whoever would do that."
Mrs Dingwall, a team leader at Cheshire House in Inverness, said the ordeal has definitely made her more sceptical.
The 23-year-old added: "It has changed how I look at anything that is sent to me. You see things pop up on your computer saying you have won a free iPhone and I often think I wonder who would fall for that.
"It used to always be old people that would fall for these. I genuinely thought I was immune to things like this thinking it's not going to happen to me but no matter what age you are, how tech savvy you think you are, if you miss something or forget to verify something it can happen."
She is now appealing to Highlanders to be on their guard.
She said: "I would urge people to phone their bank if anything happens. If someone calls you don't assume it's your bank. Just hang up and call your bank.
"I would also say don't feel stupid if it happens to you. Some people feel embarrassed thinking how could I be so silly but don't because these guys are smart. It happens to everybody unfortunately."
Police in Shetland are also urging residents to be vigilant after fraudsters posed as employees from the bank or building society.
Several residents have received phone calls informing them of suspicious activity on their account whilst urging them to transfer money to another account.
Officers are now urging people to avoid the scam by hanging up and contacting your bank/building society directly.