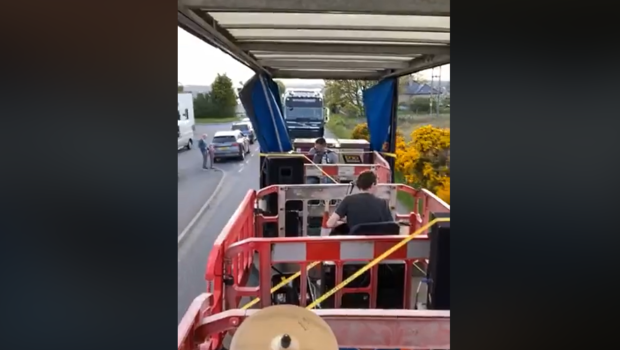 Stornoway three-piece Peat and Diesel thanked key workers – and delighted fans – by hopping aboard a lorry and playing a score of tunes as they were driven through the streets of their hometown.
The band, formed of Calum MacLeod, Innes Scott and Uilly Macleod, spent an hour and a half entertaining residents.
It was a "brilliant" surprise to those on the street, and now the band has also posted a video on their Facebook for all to enjoy.
It has been viewed more than 130,000 times from across Scotland, as well as the likes of Canada, Australia and Qatar.
The boys explained they were "just playing some tunes for the NHS" and gave shout-outs to key workers in between each song.
One person commented "Five minutes ago I opened the back door and saw Peat and Diesel going round MacAulay Road roundabout, music blaring! Lovely, just makes you smile! THANK YOU!!"
Another wrote: "Thank you guys for raising our spirits with your road tour ….cause that's the way we do it in the Western Isles."
Angus Brendan MacNeil, MP for the Western Isles, added that the performance was "brilliant and all socially distanced."
Last month, the band gave  a live performance outside their house to help promote the stay at home guidance issued by the government.