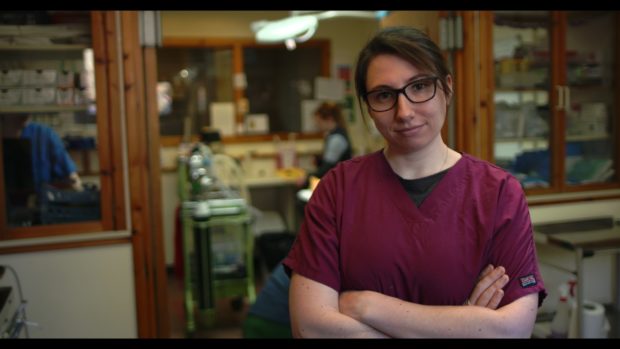 Two Caithness veterinary clinics are giving viewers a glimpse into the highs and lows of work on the frontline in a new documentary.
Highland Vet features the dedicated team of vets, vet nurses and staff at DS McGregor and Partners practices in Wick and Thurso, where teams work round the clock to care for animals across the Far North.
The 12-part documentary, beginning tomorrow on 5 Select, follows in the footsteps of Channel 5's hit show The Yorkshire Vet, now entering its 10th series.
Episode one of the new documentary features Caithness-born vet Shondie Maclean and her fight to save two-month-old Tamaskan puppy Leyla after a dog attack.
Joined by vet nurse Lee-Ann Mackay, they battle through the night to save the young pup after suffering a broken jaw and discovering wire in her stomach.
She reflects on the "most dramatic night of her career".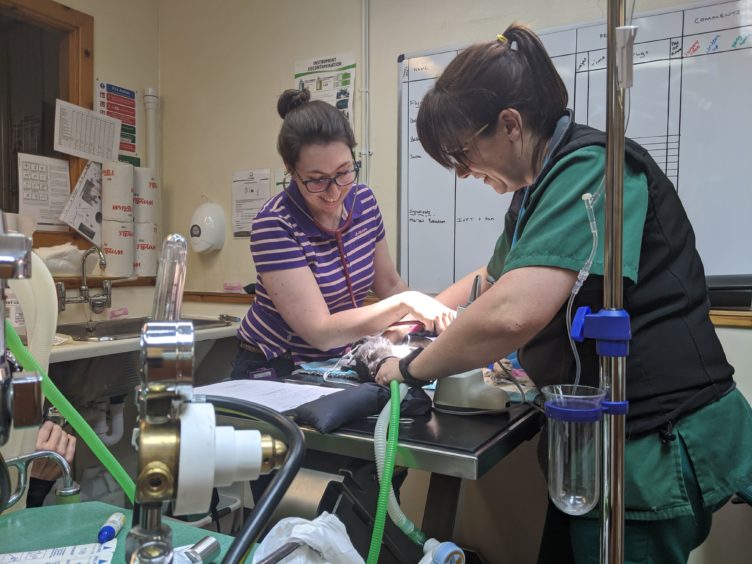 Miss Maclean explained: "When the puppy arrived, my first thought was I need to figure out what's going on with her and establish the extent of the damage. She was in so much pain and she just kept yelping out.
"She was really touch and go. She didn't breathe herself for a very long time, at least 45 minutes, and there was half an hour where we turned the gas off and she was just on oxygen but wasn't responding or waking up.
"At that point I thought she's not going to recover from this but when she did start breathing herself it was just this flood of relief and pure joy.
"It's one of the most dramatic nights of my career because it was such a turnaround."
Led by practice director Guy Gordon, the team covers more than 1,000 square miles each year, helping pets, farm animals and wildlife whilst assisting more than 700 farms across the north.
Mr Gordon said: "Having an external lens shone on the inner world of our veterinary surgery was a daunting idea but we are now so pleased we embarked on this adventure. It has been a fun and rewarding experience.
"This unique window into our world will, we hope, prove fascinating to the viewers and no doubt, enlightening to all our staff."
During the inaugural episode, Mr Gordon – who has been at the practice for more than 20 years – faced missing yet another date with his wife after being called to an emergency on a farm 30 miles away.
A two-year-old heifer has landed herself in trouble after jumping a wall whilst on heat to get near a neighbour's bull.  She is now about to give birth, but her calf is huge, and the experienced vet must decide if a caesarean section is needed.
The show has been co-produced by Daisybeck Studios, an eOne company, and Motion Content Group, and narrated by Downtown Abbey actress Phyllis Logan.
Viewers can catch all the action when the first episode airs at 9pm on 5 Select on Monday.