North pubs and restaurants reopen their doors to usher welcome return to 'normality'
By
Sean McAngus
July 16, 2020, 6:52 am
Updated: July 16, 2020, 10:24 am
Pubs owners said there was a "sense of freedom" in the air as old pals met up over a pint for the first time in months yesterday.
Pubs and restaurants across Scotland had been left to gather dust for almost four months after being forced to slam shut their doors to prevent the further spread of coronavirus.
The celebrations as they reopened yesterday were mixed with caution, as First Minister Nicola Sturgeon had warned the move risked the chance of the virus spiking again.
She urged everyone to follow the rules and stay safe while enjoying once again being able to dine out or toast friends they have gone a while without seeing.
Thirsty regulars returned to their favourite barstools to find the pubs they had known before lockdown were significantly different places, as an array of safety precautions were in place.
It was with "mixed feelings" that Michelle Newlands, the owner of The Midas pub on Lossie Wynd in Elgin, welcomed customers back.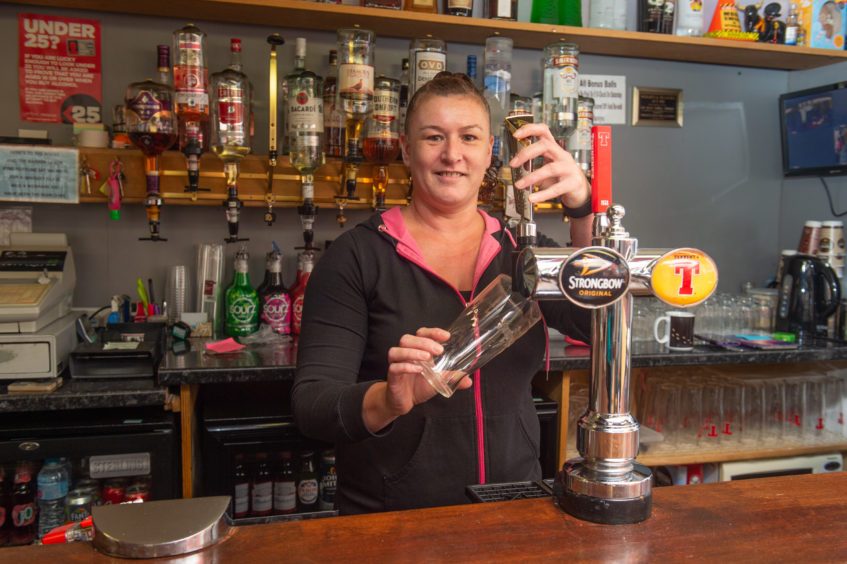 People had to leave their contact details when they entered, should they need to be traced in the event of an outbreak. There was a one-way system in place too, and hand sanitiser was positioned next to the front door.
Ms Newlands said: "I'm pleased to see some of our regulars return already. I was nervous at first with the 'new normal' and guidelines.
"But I'm hopeful more regulars will return to help us as time goes on."
Customer Ron Thomson, 62, said the visit to his local was the furthest he had travelled since March.
The retiree said: "It is important to support your local pubs and especially the Midas which is a family-run one.
"This is the furthest I have been in over four months, as I stay right next to the Tesco nearby.
"I'm happy that the government has been able to support locals pubs through the furlough scheme as they are important parts of the community."
Dave Sinclair, also from Elgin, said lockdown had proven tough with "only his dog for company".
The 55-year-old added: "It is good to see friends after months of staying indoors."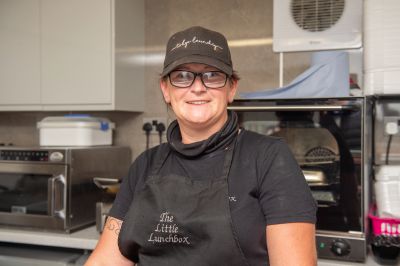 Kathleen Shanks, owner of the Little Lunch Box cafe on the town's Harrow Inn Close, was elated as she swung open the doors to diners.
Mrs Shanks added: "I'm thrilled to have a purpose with work back to some sort of normality. It is a bit strange at the moment, however it is nice to see customers again."
Inverness was awash with activity as people flocked into pubs and restaurants in the city centre.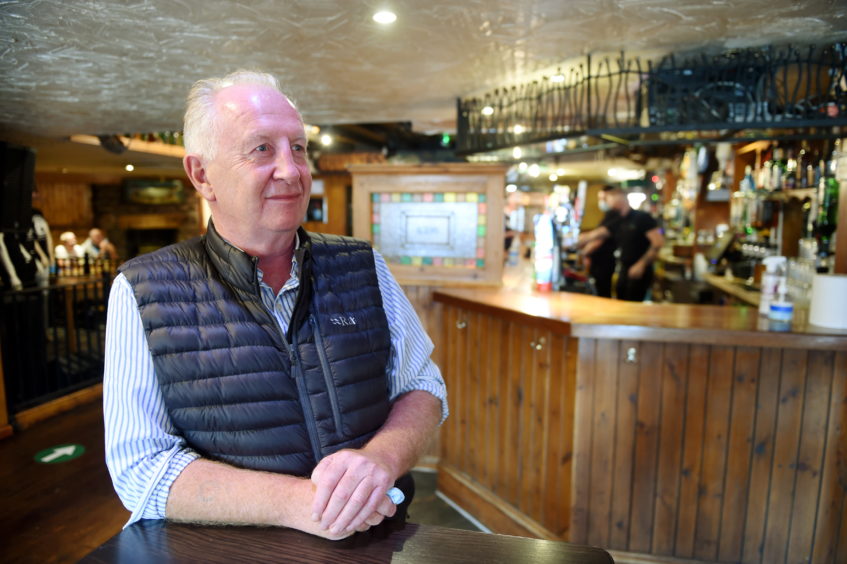 As Johnny Foxes on Bank Street filled up, owner Don Lawson said it was "good to be back".
He added: "People have missed the pub and we have missed the people.
"But our focus is in finding the balance between the business of selling liquor and the health and safety of staff and customers.
"It was very tough for everyone. I employ 45 staff here and they all have families as well.
"As I'm sure everyone is aware, it's not nice being locked up for four months.
"There is a sense of freedom now."
On Church Street, a queue of folk eager for a sociable drink and a bit to eat formed outside the Black Isle Bar.
Inside, 40-year-old Robin Ross was enjoying a drink to celebrate the easing of lockdown.
He said: "It's just been a bit of nightmare hasn't it, but the sooner we get back to some sense of normality the better for all involved."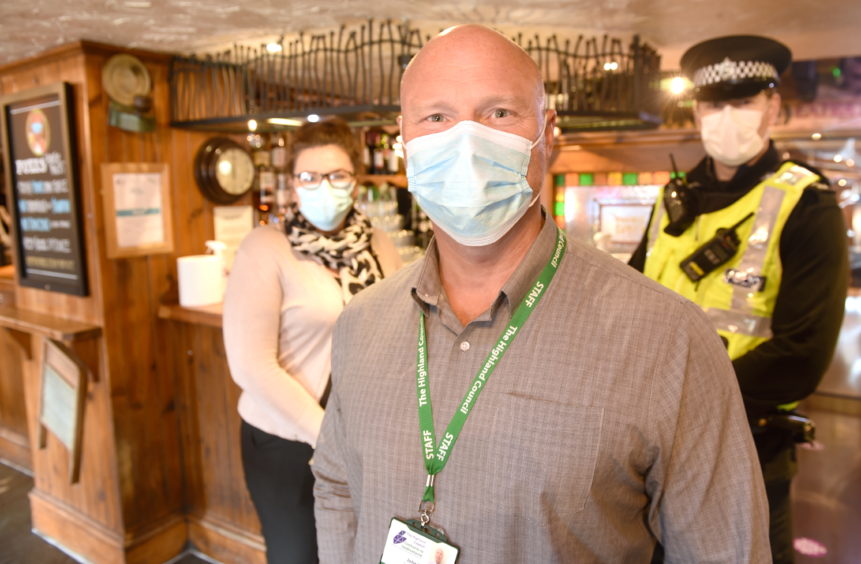 John Reid, Highland Council's environmental health technical officer, was accompanied by PC James Boundy yesterday as they visited bars and restaurants across the Highland capital to make sure owners were prepared for reopening.
Mr Reid said: "It seems very positive; I think we both got that impression.
"Businesses are keen to get going again and there seems to be a good general awareness of what they need to be doing.
"People are dying to get going but at the same time in the background you do sense there is a cautiousness from some people."