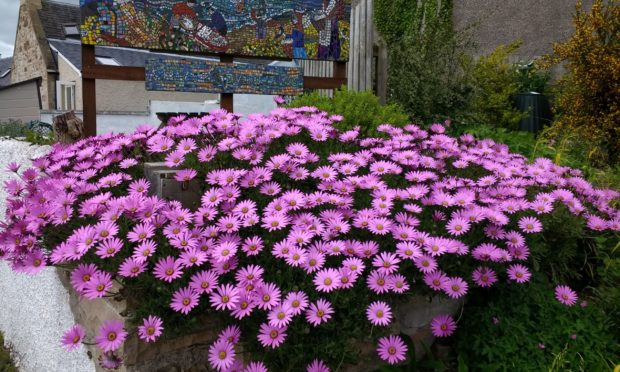 A community council on the Black Isle are aiming to raise hundreds of pounds in donations as they host a virtual tour of the local gardens.
Avoch and Killen Open Gardens were due to reopen to the public on Saturday – however, due to the pandemic, their plans were scrapped.
To keep spirits for the great outdoors alive, the Avoch and Killen Community Council decided to hold a virtual tour of the grounds, with 29 gardens featured on the tour.
In support their efforts, the community council launched a fundraising campaign to raise vital donations for the community.
Their efforts have so far raised more than £230.
Helen Baillot, Chair of Avoch and Killen Community Council said "I'm thrilled that so many people in our community have taken part in this Virtual Open Gardens event.  It's wonderful to be able to 'visit' so many different gardens and know that people across Avoch and Killen have been able to get involved.  I hope that it will bring everyone who watches a ray of sunshine after a difficult few months."
The virtual tour is accompanied by music from two talented local musicians from Fortrose Academy, Oran Silverside from Avoch and Freya Taylor from Killen.
MSP Kate Forbes has also pledged her support for the scheme through providing an introduction to the tour.
The community council now aim to use the money to launch a number of new projects across the community, as well as donate proceeds to NHS Charities Together.