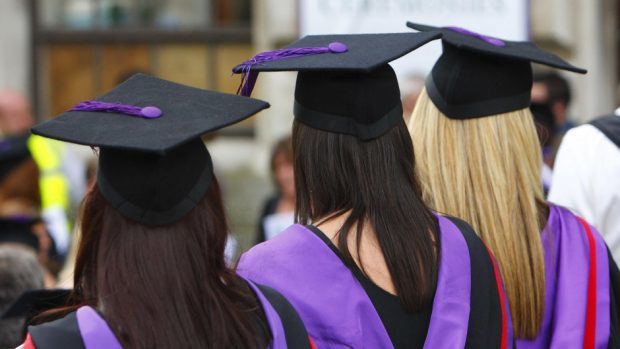 A north student association has launched a campaign to ensure this year's crop of graduates are still delivered a send-off to remember after years of hard study.
The Highlands and Islands Students Association (Hisa) has created the Shout for Students campaign to support those who are graduating during the pandemic.
Students are being asked to share pictures of personal celebrations, wearing either pink or blue, colours associated with Hisa, or a personalised sign with the #ShoutForStudents hashtag.
Social distancing restrictions and guidelines against mass gatherings have put a halt to graduation ceremonies, however, students have still been working throughout the pandemic to complete their studies, with Hisa determined to recognise the "hard work and dedication" of students and staff.
Hisa president Florence Jansen said: "Graduations are one of the biggest milestones of university for many of our students and it's a shame that so many are missing out on this opportunity this year due to external challenges.
"As a students' association, we really felt the need to highlight the great success of all our students that have worked to complete their coursework, placements and dissertations throughout this time.
"I see the Shout for Students campaign as a small taste of what the University has planned in September for our graduates, and I can't wait to use our digital presence to share students' pictures from home celebrations and their favourite memories of their time studying at the University of the Highlands and Islands.
"We want to let our graduates know that we have not forgotten about them and that we can't wait to see them at the graduation events planned once restrictions have eased."
Frank To, art lecturer at Inverness College UHI, praised students for their resilience during the pandemic.
Mr To said: "All lecturers and staff were prepared to help the students in any way they could and a lot of the lecturers worked way beyond their normal hours.
"Our priority is always student welfare and experience and it is really important that students have the best experience possible on campus.
"I am very proud of my students. To see their achievements – in a pandemic – it is actually amazing.
"I cannot help but admire my students for their resilient nature and I am looking forward to seeing them graduate."
Students are asked to share pictures on social media this Friday.