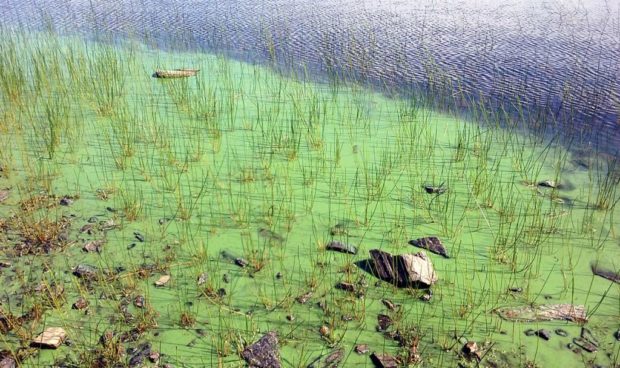 Warning signs will be erected in Shetland after the latest evidence of dangerous blue-green algae was found in the Loch of Cliff, Unst.
Blue-green algae blooms are particularly prevalent in warmer weather, and are known to be toxic to dogs and livestock.
The public have been asked to exercise caution where algal blooms can be seen.
David Robertson, team leader of environmental health at Shetland Islands Council said: "We have been made aware of the presence of blue-green algae in the Loch of Cliff, Unst.
"Signs will soon be erected in the local area but in the meantime we would ask that the public exercise caution around the Loch of Cliff and many other lochs in Shetland where there have been similar reports.
"Dogs and livestock should be kept away from the water and the public should not bathe in the loch.
"Fishermen should also be cautious around the loch."
Reports have also recently been received of blue-green algal blooms in the Loch of Brindister, Kirkhouse Water near Bixter, Muckla Water at Eshaness and in Clickimin Loch, Lerwick.
Members of the public are asked to make reports of sightings by contacting the local environmental health team on 01595 745250, by emailing ehadmin@shetland.gov.uk or via Facebook.
Residents can also report blue-green algae using an app developed by the UK Centre for Ecology and Hydrology, available at: www.ceh.ac.uk/algal-blooms/bloomin-algae.