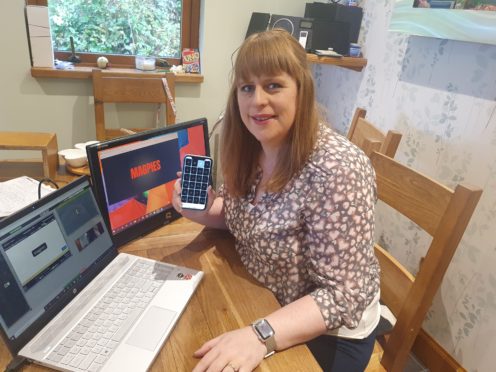 A Mallaig school teacher has raised more than £600 to benefit a trio of good causes by hosting a number of speed quizzes.
Dawn MacPhie decided to host her own events after taking part in numerous virtual quizzes during lockdown whilst shielding with her family.
Mrs MacPhie first made use of the speed quizzing app in the last weekend in June, managing to raise £350 for Alzheimer's Research UK.
Delighted at her success, the school teacher has held more events – this time in aid of causes closer to home, Mallaig Pool and Leisure Centre and Mallaig Football Club.
The £250 raised will be used by Mallaig FC to fund transport costs to future matches, while Mallaig Pool and Leisure Centre, which has been closed since March 20, will use the funds to help it recover and reopen safely.
Mrs MacPhie, who is planning more events, said: "It's been a way of bringing people together, having fun and raising money for some very deserving causes in the process, and I'm indebted to my quizzers who have shown huge generosity in these extraordinary times."
Tiina Heinonen, of Mallaig Pool and Leisure Centre, said: "Dawn's donation, coupled with the funds that have been raised by so many others in support of our centre over the last few months, means we're well on our way to raising £5,000.
"Once we hit this target, The Moidart Trust has very generously offered to donate a further £10,000, which will serve as a real lifeline for the centre and enable us to reopen safely when government guidelines allow."